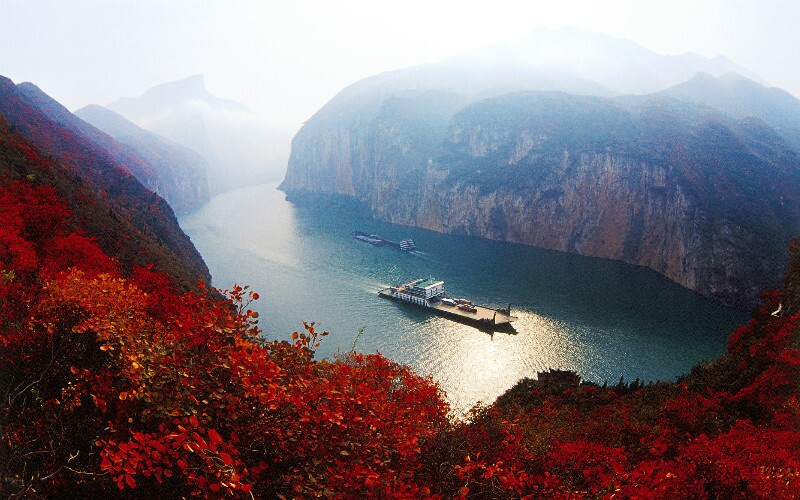 yangtzeriver
Yangtze River Weather - Best Time to Visit
As the longest river in China and Asia, the Yangtze River is 6,307 kilometers long, running through 11 provinces in China. See more about the Yangtze River. Therefore, it is difficult to summarize the weather of the Yangtze River as a whole.
Best Seasons for Yangtze River Cruise
Spring and autumn are the best seasons for taking a Yangtze River cruise. To be more specific, April, May, September and October, when the weather is cool and comfortable. These four months are often called high seasons. The prices are the lowest for winter cruises and the highest in high seasons.
Winter might also be considered a good season despite the cold weather. In winter, prices for Yangtze River cruises are lower, often only half of that in the high season. In addition, sceneries at the Three Gorges (the most impressive section of the Yangtze River) are more breathtaking because of the much lower water level in winter.
Weather in Major Cities along the Yangtze River
Chongqing
Chongqing is known as one of the "three furnaces" in China, together with Wuhan and Nanjing. It is also a foggy city. More about Chongqing weather. Read more
Shanghai
The weather in Shanghai is overall mild and moist all year round, with spring and autumn being the best time for traveling. More about Shanghai weather. Read more
Wuhan
It is one of China's "furnace cities", which means it gets really hot in summer. The best months to travel are April, May, September and October. More about Wuhan weather. Read more
Yichang
It is very hot and humid during summer, damp and freezing cold in winter. The best time to visit Yichang is therefore during spring and autumn. More about Yichang weather.
Nanjing
The four seasons are distinct in Nanjing, with hot summers and cold winters. The spring is warm and humid, and the rainy season falls on June and July. More about Nanjing weather. Read more
Jingzhou
Spring in Jingzhou is warm but windy, summer is hot and rainy, autumn is cool and pleasant, while winter is dry and cold with occasional snow.
Recommended Yangtze River Tours
Related Articles

travel guide
The Top 10 China Travel Destinations in 2021

about us
Company History