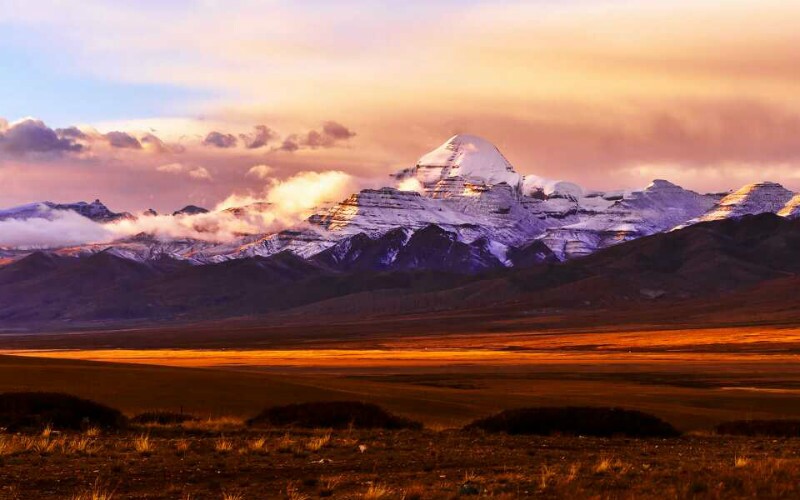 nagri
Sacred Mount Kailash: Breathtaking Remote Pilgrimage Site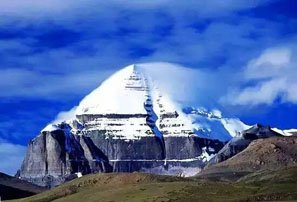 Mount Kailash
Mount Kailash, in remote western Tibet, is a holy peak for Hindus, Buddhists, Jains, and Bons. Believers consider Mount Kailash to be the center of the world and therefore go there on yatra (pilgrimage). Never climbed, it has been walked around by countless pilgrims.
The view of the majestic snowcapped mountain and widespread alpine grassland could be breathtaking but the sight of people of various races and religions coming together to seek spiritual fulfillment with great passion might astound you even more.
Here, we have provided you with a full guide to visiting Mount Kailash, including some basic data, the highlights, and how to go on a yatra.
Name: Mount Kailash
Tibetan: Kangrinboqê "Precious Jewel of Snow"
Chinese: 冈仁波齐峰
Location: West Tibet, near India/Nepal, 1,300 km (800 mi) by road from Lhasa
Altitude: 6,638 meters (21,772 ft)
Things to do: Worshipfully walking round it, hiking, photographing
Things to Do When Visiting Mount Kailash
1. View the Breathtaking Natural Beauty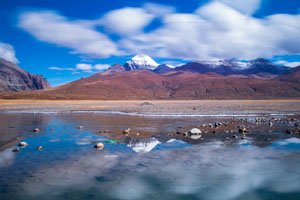 Mount Kailash and the sacred lake
The snowcapped dome of Mount Kailash stands majestically separate in its high Himalayan valley. It overlooks two mirror-like lakes and is near the source of four large rivers, including the Indus and Brahmaputra.
Check out other sacred mountains in Tibet.
2. Go on a Mount Kailash Yatra
Every year, pilgrims from India, Nepal, China, and many other countries visit Mount Kailash for a yatra (a pilgrimage to a holy site) and to do a kora (a sacred walk) around the sacred mountain.
The special religious act is believed to bring great spiritual benefit to purify your soul or lead to fulfillment of your prayers.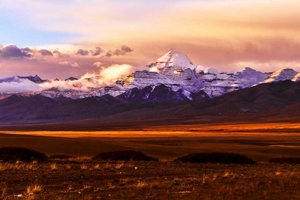 Mount Kailash
However, it is not an easy path to follow - the whole course stretches for 52 kilometers (32 miles) with an altitude of 4,675 to 5,648 meters above sea level. Very fit Tibetans try to walk the path in a day but most people do a more leisurely 3-day hike and camp.
Devout Tibetans prostrate themselves on the ground after every few steps in worship. They do it to attain religious merit. It usually takes them 15–20 days to finish the yatra this way.
No matter what religion you believe in, or even if you are not religious, a Mount Kailash yatra is a challenge of a lifetime just waiting for you to complete it, and it could be the highlight of your entire life. If you want to go on your yatra, check out our complete guide.
Documents You Need to Visit Mount Kailash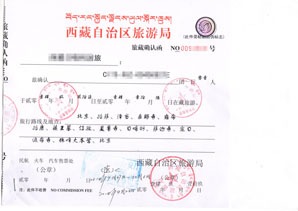 Tibet Travel Permit
No matter whether you enter Tibet from Nepal or China, you need to apply for a China visa in advance. See how to apply for a China visa. You are advised to apply for it 2 months before your trip.
If you are traveling in a group with three or more people and planning to enter Tibet from Nepal, you can apply for a group visa in Nepal. See how to apply for a group visa in Nepal.
A Tibet Travel Permit and an Aliens' Travel Permit are needed to visit Tibet. If you travel with us, we will help you to get them.
How to Get to Mount Kailash
Plan A: from Kathmandu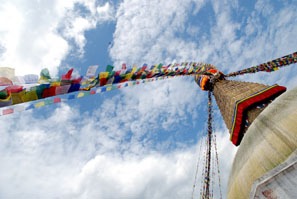 Nepal
From Kathmandu, you can take an off-road vehicle to the border at Gyirong Port. The distance is only about 170 kilometers but the journey by road may take 8 to 12 hours due to the poor condition of the road. The cost is about 20 to 30 USD.
Taking a helicopter from Tribhuvan International Airport is a good option to avoid the bumpy road, and it is faster and safer. The journey by helicopter costs about 120 USD, takes 20 minutes, and takes you to a helipad near Gyirong.
Stay for one night near the port and pass through the port to the Tibet side. The drive from Gyirong to Mount Kailash is about 670 kilometers and can be done in one day as the road is well constructed. You will arrive in Darchen, a small town located at the foot of Mount Kailash.
If you travel with us, we and our cooperative partner in Nepal will help you to manage all of the transportation and accommodation. Although this could be a long journey, we will do our best to offer you a smooth experience.
Plan B: from Lhasa

Potala Palace, Lhasa, Tibet
Another plan is to take a flight from Kathmandu to Lhasa or to enter Tibet from a city in mainland China by train or on a flight.
Lhasa is about 1,200 kilometers away from Darchen and the journey takes about 2 days. The roads in Tibet are much better than in Nepal. You can stay overnight in Shigatse.
Tips for Visiting Mount Kailash
Best Time for Visit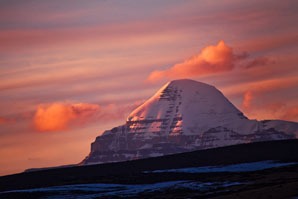 Mount Kailash
In winter, heavy snow will seal the mountain passes. Therefore, late spring to early fall (May to September) is the best time to visit.
If you are going to do the kora, summer (June to August) is the best time as the weather is warmer and the oxygen content is higher.
Altitude Sickness and Preparation
The high altitude makes it dangerous for acclimatized people to exert themselves. We advise that you prepare physically and bring the right equipment and clothes if you are planning a Kailash and Lake Manasarovar yatra.
Can I Climb Up Mount Kailash?
It is forbidden to climb up the mountain.
Nearby Attractions
Two beautiful lakes sit at Kailash's foot.
Lake Manasarovar is considered a place where a true believer can get a great blessing.
Lake Rakshastal is considered a lake of demons and people avoid even touching it lest they get cursed.
A Quick Understanding: Watch a Movie about Mount Kailash and a Yatra
The documentary movie Paths of the Soul is the true story of 11 Tibetans' yatra to Mount Kailash, which took 1 year and covered over 2,500 kilometers of road. The movie gives you a quick understanding of Tibetans and their beliefs.
The movie (subtitled in English) is now available on Amazon Prime Video, Google Play, and iTunes.
Tour Mount Kailash with China Highlights
Mount Kailash is a truly inspirational place. We can help you visit it as an extension to one of our most popular Tibet tours:
Or let us help you arrange a customized trip to the area. Our Tibetan tours can include a guided hike around Mt. Kailash with full logistical support. We can help you get a Tibet Entry Permit and other permits needed for that part of Tibet.
Related Articles

travel guide
The Top 10 China Travel Destinations in 2021