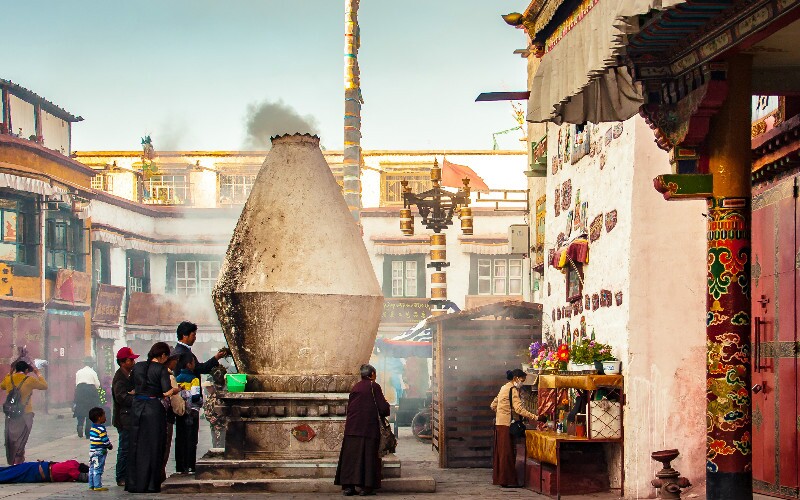 Lhasa
Lhasa Travel Guide - How to Plan a Trip to Lhasa
Lhasa, capital and spiritual heart of Tibet in the west of China, sits at an altitude of 3,650 meters (12,000 ft) and has a history of over 13 centuries. Its Tibetan name means "The Land of the Gods". With more than 3,000 hours of sunshine annually, Lhasa is also famed as "The City of Sunshine".
The unique geography of Tibet attracts a lot of tourists to come and explore its stark serenity. Lhasa is the best choice to first stay to acclimate before you start to discover areas with a higher altitude.
Now, just read on to find what you can expect in this highland city and to get some useful travel advice.
The Highlights of Lhasa
There are many historic sites and famous relics in the city proper and its suburbs...
The Royal Palace and Garden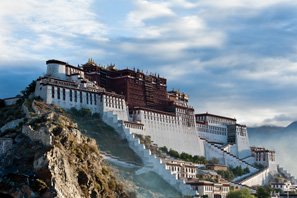 The Potala Palace
You will discover the history of the former Tibetan kings and Dalai Lamas by visiting the Potala Palace and the royal garden of Norbulingka.
Buddhist Temples and Monasteries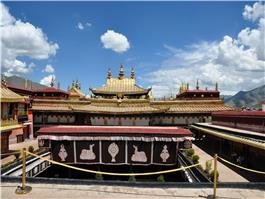 Jokhang Temple, a symbol of the former kingdom of Tibet
Discover the Tibetan Buddhism culture by observing and meeting the monks and believers in temples and monasteries. The architecture, Buddhist iconography, and countless artworks are wonderful examples of Tibetans' culture and art.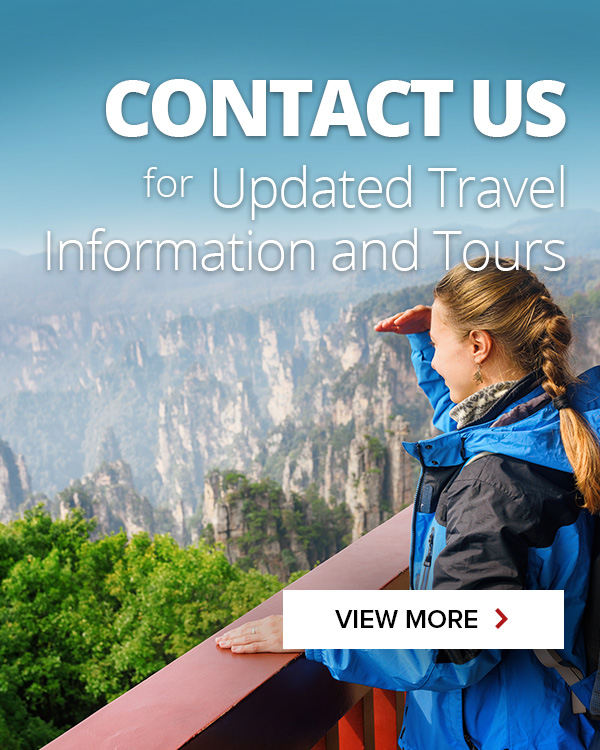 Streets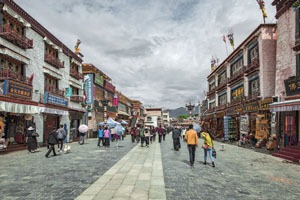 Barkhor Street
Most Tibetans are devoted Buddhists. After visiting the palaces and monasteries, the streets in Lhasa are the place to get closer to local people and see their way of life.
Lhasa Travel Tips
The Best Time to Visit Lhasa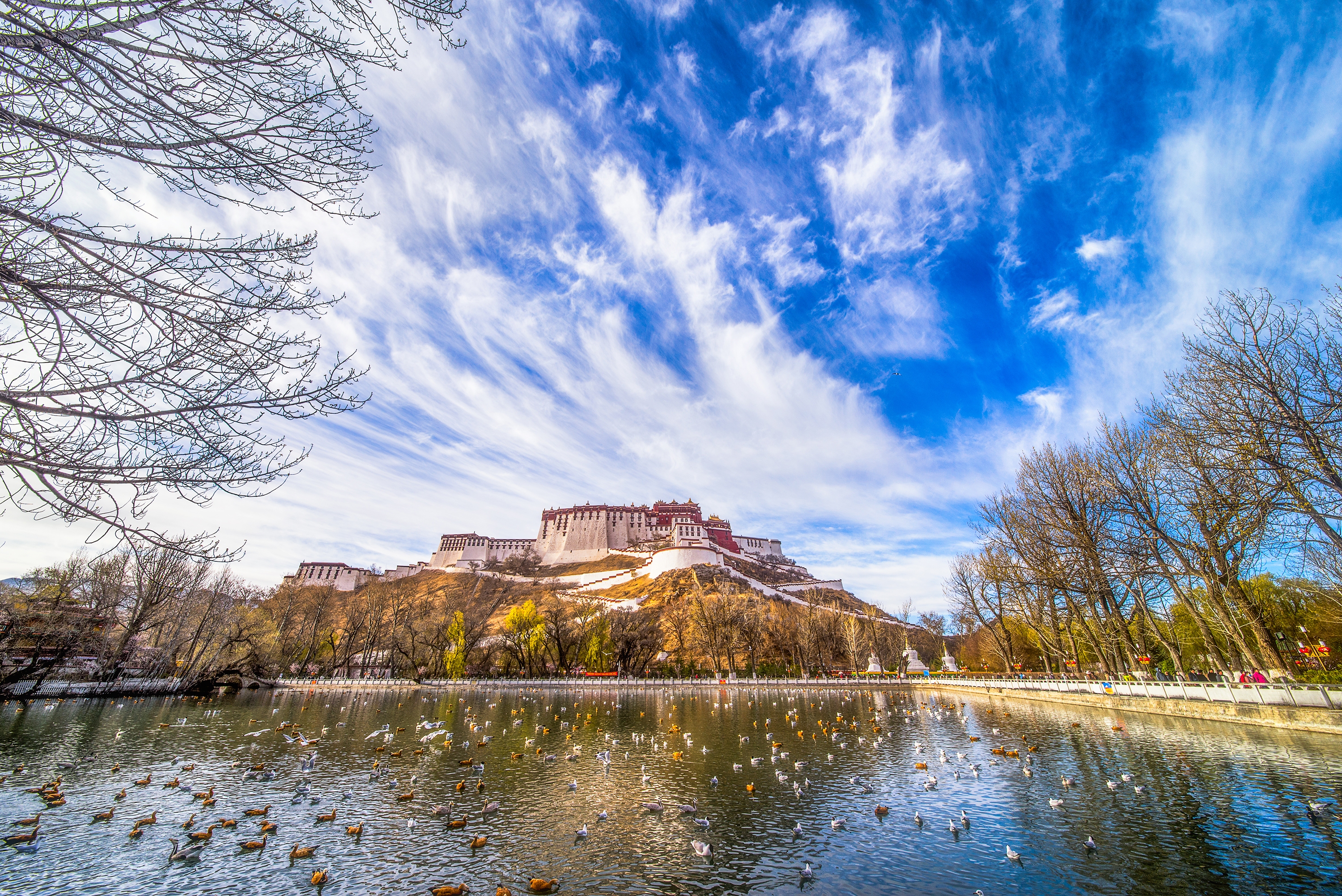 Potala Palace is better to be visited in a clear day
The best time to travel Lhasa is from May to October, as it is warmer with more oxygen.
Even in summer, the temperature has large differences between day and night. Prepare enough clothes to keep yourself warm. Also, sunglasses, sun cream, and hats are necessary to prevent sunburn.
See more on Lhasa Weather.
About Altitude Sickness
Lhasa's high altitude may give you a headache or uncomfortable feelings. So, prepare well before departure and do not do over exercise after you arrive.
See more on Altitude Sickness.
Mind the Travel Restrictions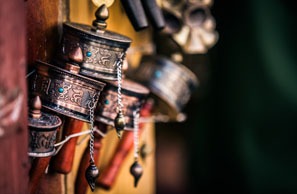 Prayer wheels used by Tibetan Buddhists
To gain entry to Lhasa you'll need a Tibet Entry Permit with an approved Chinese travel agency, to travel outside Lhasa you may need further permits, and so on... See 9 Important Tibet Travel Restrictions You Must Know.
Be Respectful, Culturally Aware, and Well-Prepared
Did you know that when you visit temples and other religious sites, normally you should walk round clockwise to be respectful?
See more on Tibet Travel Tips.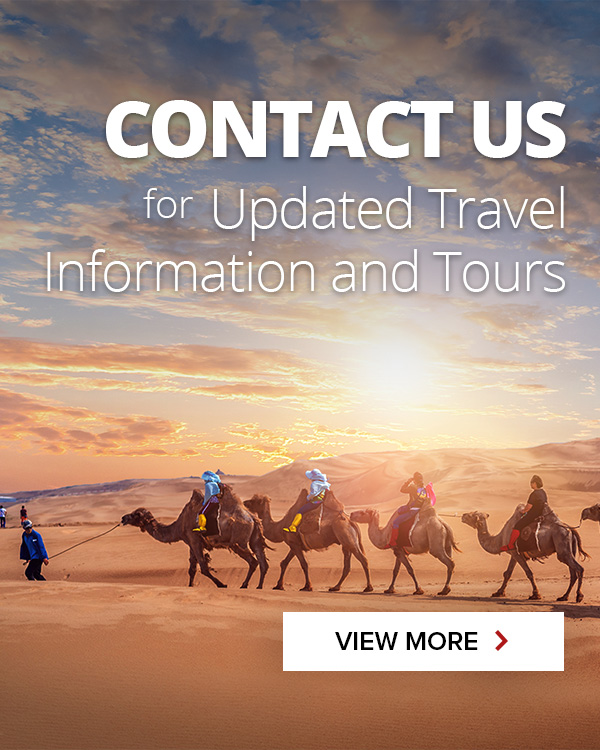 The Birth of Lhasa
In 641 AD, Songtsan Gampo, the leader of the Tubo tribe, had conquered the whole Tibetan region and established his Tubo Kingdom. He had wedded Princess Wencheng of the Imperial Tang Dynasty.
Under the suggestion of Princess Wencheng, a grand temple was built above a lake named Wotang. As the lake was filled up by earth carried by white goats, the temple was given the name Lhasa, meaning 'goat and earth' in Tibetan.
Later, this imposing grand temple became a symbol of the kingdom. People started to call its surrounding area Lhasa, and the temple is now known as Jokhang Temple.
As Lhasa became the focus of faith for the Tibetan population, it became the "Mecca" of Tibet, and Jokhang Temple its Kaaba.
Unlocking Lhasa with Us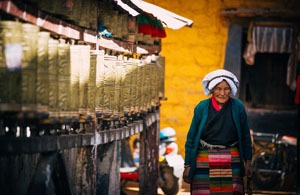 Visit Lhasa with us
With a 100% Travel Permit Guarantee and expert local guides, we will provide you a professional service and an unforgettable travel experience. Here are some sample tours we recommend:
Tell us your interests and requirements, and we will create your own unique tour.
Related Articles

travel guide
The Top 10 China Travel Destinations in 2021