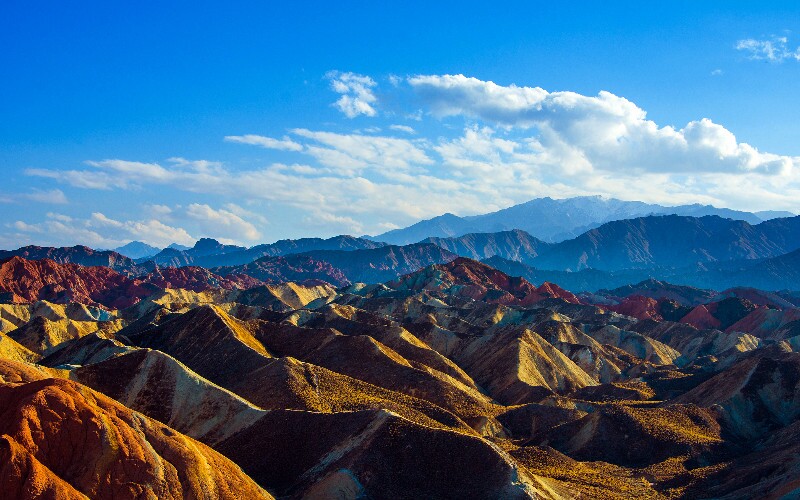 Chinese Festivals and Events
Top Places to Escape the Golden Week Crowds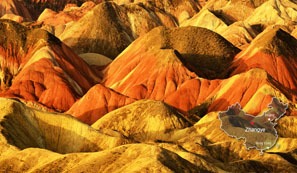 The Zhangye Danxia landform area is known as "the eye candy of Zhangye."
October 1st is National Day in China and is also part of "golden week". In 2020, the Mid-Autumn Festival will fall on October 1st and will be combined with National Day. Chinese people will enjoy an 8-day public holiday this year.
Since everyone has the week off, it is an inescapable fact that golden week is a very busy travel time. During golden week, most Chinese people will go to large famous cities or coastal cities such as Beijing, Shanghai, Hong Kong, Qingdao, and Sanya. The southwest, west, and northeastern parts of China are often less crowded and definitely worth a visit. Here, we will present the 9 best places to enjoy Golden Week.
1. Silk Road Discovery of Zhangye and Dunhuang
Traveling China's Silk Road is a journey into China's ancient history and diverse culture quite unlike any other. It's a journey of contrasts: Han and Uyghur ethnicities, Buddhist and Muslim religion, Eastern and Central Asian culture, natural and man-made wonders, dry desert and Alpine mountain scenery.
The best time to travel to the Silk Road is from May to October. Weather conditions are pleasant from late spring to early autumn with an average temperature of 15 °C. Although summer weather can be hot, the weather is dry and much more comfortable than hot days in the humid tropics. We recommend this time because the scenery is ideal when the fruits ripen, the flowers are in full bloom, and green grass covers the plateaus.
Our private China Silk Road tours offer an easy and flexible pace tailored for everyone to experience the history, culture relics, ethnic minorities, landscape, and local interaction along the great Silk Road. With our local tour guides and exclusive arrangement, you will touch the heartbeat under the ground of the Silk Road.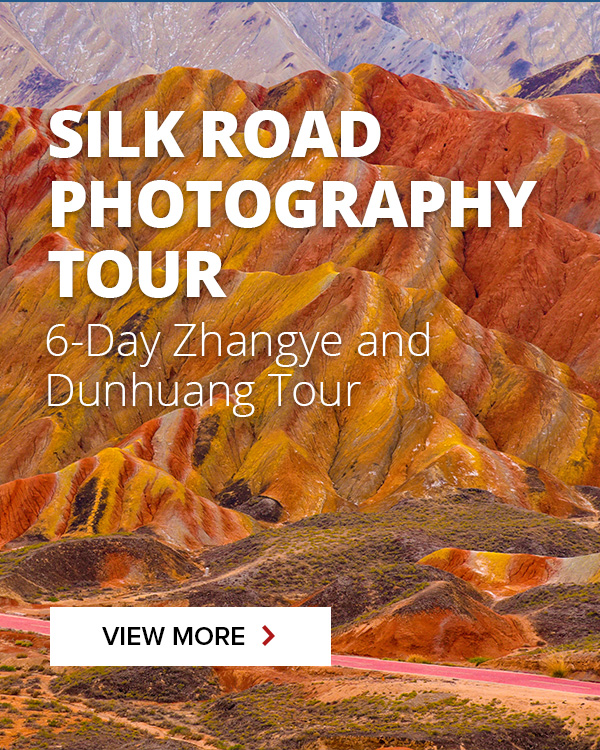 2. Gannan for Outdoor Paradise
Located in south western Gansu Province and the northeast of the Qinghai-Tibetan Plateau, Gannan has both Tibetan culture and stunning plateau landscape.
This area is famous for having a similar feel to Tibet but doesn't require a Travel Permit. With the average altitude of 3,000 meters above sea level, you can experience Tibetan culture and enjoy the plateau scenery in comfort and without the risk of altitude sickness.
Here you will see grand prairies, scattered lakes, monasteries, Tibetan villages, unique mountain peaks, and hidden wonderlands. This is a trip you will not want to miss. Contact us to learn more about the Gannan tours.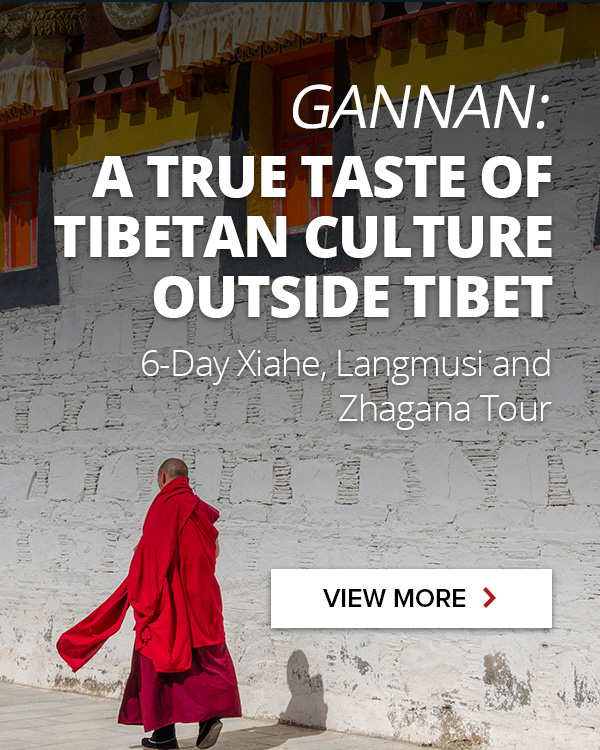 Itinerary Quick Look:
Day1: Lanzhou Arrival
Day2: Lanzhou to Xiahe (250 km, 3.5 hrs): Liujiaxia Reservoir Speedboat Ride and Bingling Temple
Day3: Xiahe To Langmusi (220 km, 4 hrs; highest altitude: 3350 m): Labrang Monastery, Ganjia Prairie and Bajiao City Ruins
Day4: Langmusi to Tangke (115 km, 2 hrs): Langmusi Monastery (Setri Compa), The First Bend of Yellow River at sunset
Day5: Tangke to Langmusi via Zhagana (97 km, 2.5 hrs; highest altitude: 3300 m): Huahu Lake in Ruoergai Grand Prairie, Zhagana Scenic Area
Day6: Langmusi to Lanzhou for departure (391 km, 5.5 hrs)
3. Discover the Best-Kept Secrets of Shangri-La
Where is the mystical Shangri-La? The answer is hidden in the wrinkles of the Hengduan Mountains in the northwest of Yunnan Province.
Shangri-La can be found in the chanting of the monks and lamas of Songzanlin Monastery. It can also be seen at the top of the Meili Snow Mountains, which have never been summited. You may find it in the valley of the Three Parallel Rivers or in the forest where the Yunnan golden monkeys live. This two Shangri-La tours will take you off the beaten path and help you find a hidden door to the paradise.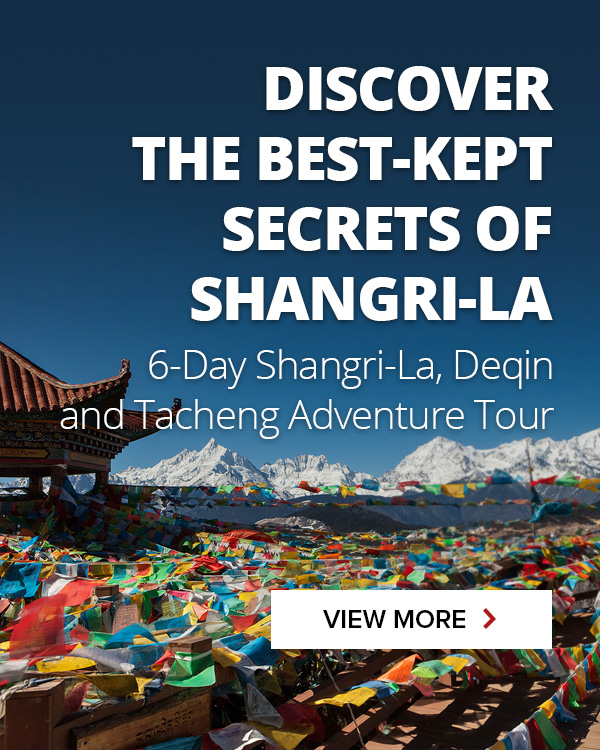 4. Western Sichuan Province for Alpine Scenery and Tibetan Culture
Autumn is a perfect season for outdoor activities and is when you can enjoy the fresh air and cool weather. How about taking a hike through tall mountains and rolling fields? The western part of Sichuan offers routes with stunning natural scenery and minority cultures that are popular with photographers and outdoor lovers alike.
The golden fall colors in Daocheng are gorgeous. Especially when put together with the white snowy mountains and different varieties of plant life. Daocheng is a popular stopover point on the journey to Yading, a place where you can gain insight into the nature of the Tibetan minority culture. Hongcaodi, Konkaling, Xiongdeng Temple, Bangpu Temple, and Rewa Temple are the top attractions here. In autumn, the red bushes of Hongcaodi combined with the yellow foliage under the clear blue sky are believed to exhibit the colors of heaven. The temples in these mountains represent the local Buddhist culture.
Above freezing in October: The temperature in autumn stays around 10°C (40-50°F).
Recommended Itineraries: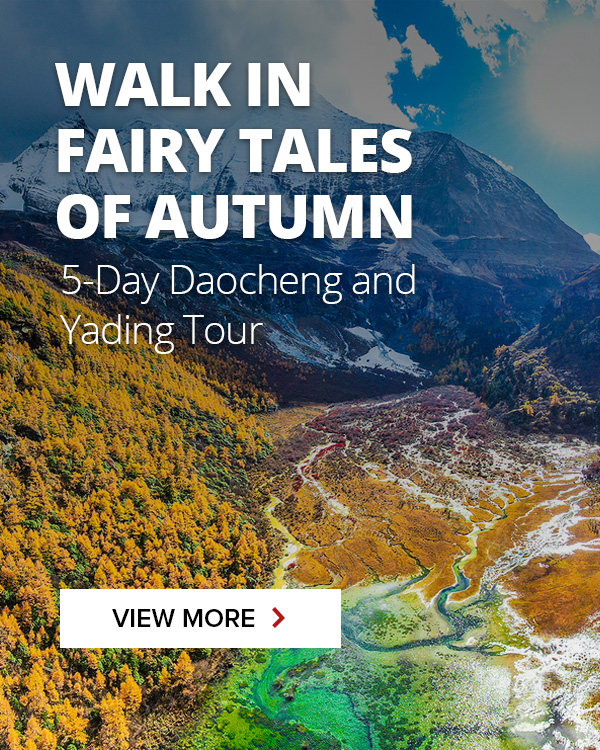 5. Kaili in Guizhou Province for Minority Culture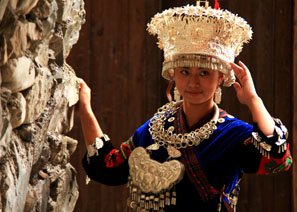 Miao ethnic people in Kaili, Guizhou Miao villages in Kaili, Guizhou
Guizhou Province is home to many of China's minority groups and Kaili is one of the best places to use as a base for exploring these minority cultures. In Kaili, the museum, the Sunday market, and the villages nearby with their unique culture and architecture are all worth a visit. Western travelers typically enjoy a two or three-day stay in Kaili. 
It is said that in Kaili "Grand festivals occur there every three days, while minor ones occur every day."
Recommended Tour
6. Inner Mongolia — Enjoy the Populous Euphratica Forest
Inner Mongolia is located in Northern China, bordering Russia and Mongolia (Outer Mongolia). With a total area of 1.18 million square kilometers, Inner Mongolia's size is as large as four Britain's.
October is a great time to visit Inner Mongolia. At this time, travelers can go to the quiet Ejina to enjoy the wonderful scenery of the area's unique populous Euphratica forest.
The particularity of its geographical position has blessed Inner Mongolia with rich travel resources including plains, deserts, sparkling lakes, and massive herds of cattle and sheep. You can even experience the Mongols' ancient sporting traditions like horse racing, wrestling, and archery.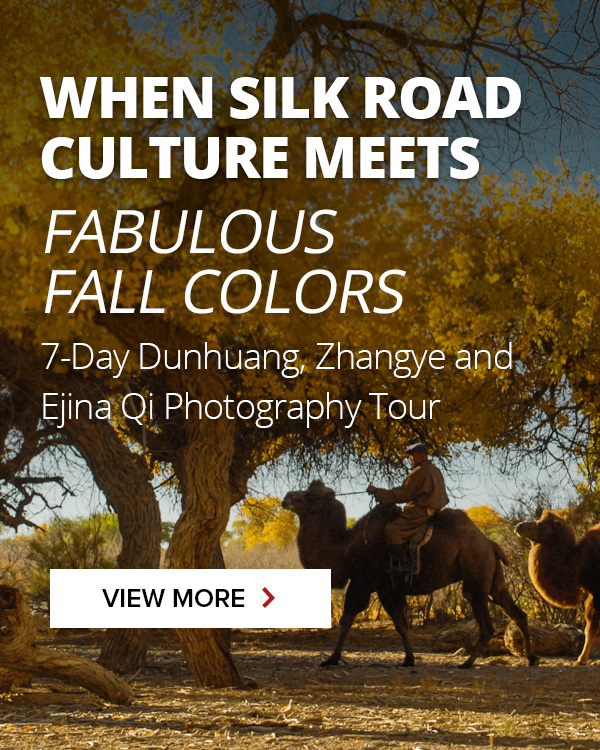 7. Qinghai Province for the Quiet and Beautiful Expanses
If you have a craving for pure and stunning natural scenery and don't want to be disturbed by crowds, Qinghai Province in the northwest of China may be just the place for you.
Qinghai Lake is the sparkling jewel of north west China. Although autumn is not said to be the best time to visit the lake, the season offers a different kind of beauty well-worth seeing. The lake is quieter and more peaceful in autumn when it is decorated with yellow grasslands and snow-capped mountains. Standing on the banks, you will have a wide view of the scenery. This huge lake and quiet environment will make you feel at peace and engulfed in natural beauty.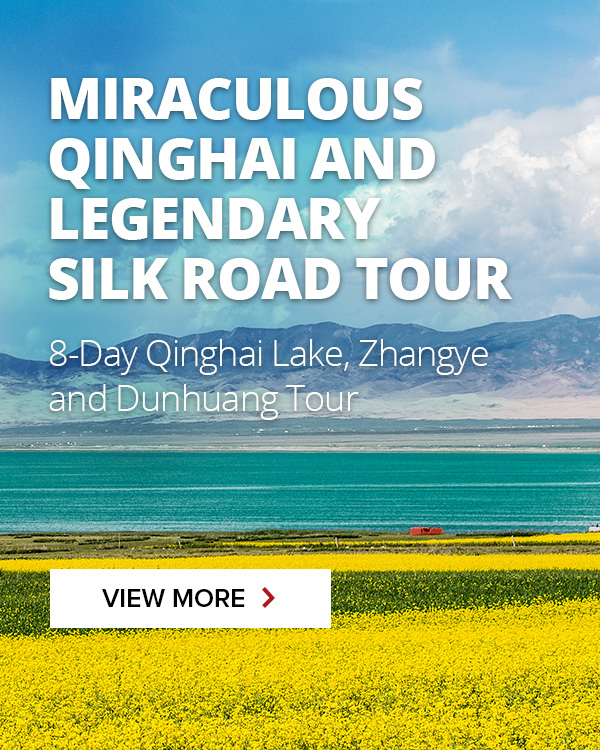 8. Yangtze River Cruises for Relaxation and Enjoying the Yangtze Scenery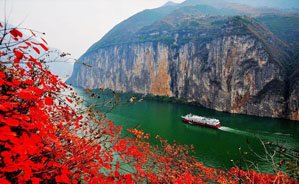 Autumn scenery along the Yangtze River
The crowds during China's golden week have little impact on the fixed-number-per-ship Yangtze River cruise. However, booking the cruise during the National Day holiday is much more difficult than normal and we recommend you book at least two months in advance.
The Yangtze River cruise is the most popular cruise in China with beautiful natural landscapes and places of cultural interest to be seen along the way. The ship frequently stops and you can stretch your legs while exploring the attractions along the river banks. The Yangtze River in October is painted with bright fall colors. Also, the weather in October is quite comfortable and cool, making it a pleasant time to stand on the deck and survey the scenery.
Avoiding the crowds: Tell our travel experts you want to avoid crowded attractions, and we'll try to find the best cruise for you.
9. Learn by Visiting Offbeat Beijing Museums
Offbeat Beijing museums: If you are in the Beijing area during Golden Week and you don't want to leave the city, then you could go to these unusual museums that Chinese don't crowd into.
Whether your interest is watermelons or bees, water itself or prehistoric man, one of museums in our list of museums might interest you.
Travel Smart during Golden Week with China Highlights
Why not plan a holiday to appreciate the fall colors in rural China or see some off-the-beaten-track destinations and avoid the crowds? Contact us and we will tailor make your unique China tour.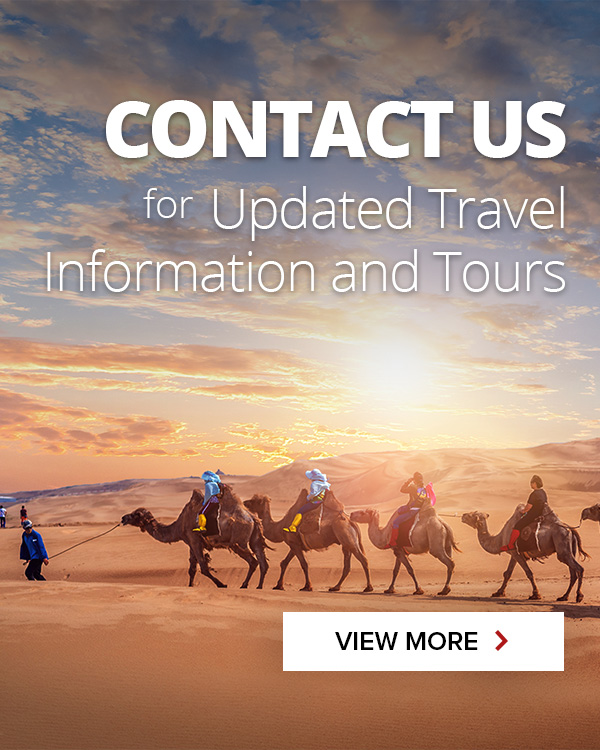 Related Articles

Chinese Festivals and Events
Bejing International Music Festival

Chinese Festivals and Events
Weifang International Kite Festival

China facts
China Facts (17 Fantastic Facts about China)

chinese-food
Chinese Food