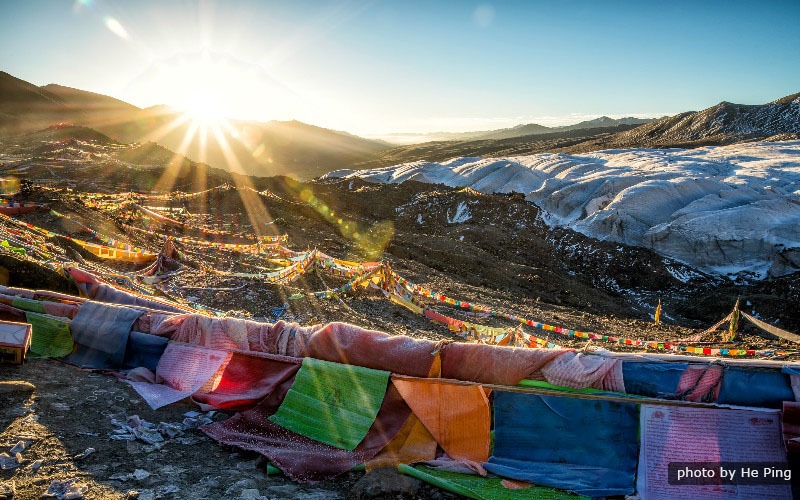 Tibet
Mount Kailash and Lake Manasarovar Yatra: a Complete Guide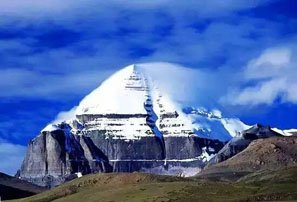 Mount Kailash
The sacred Mount Kailash is located in the remote region of western Tibet and is believed to be the center of the world by four religions and so many believers go there for a yatra (pilgrimage). The holy Lake Manasarovar is located at the foot of the mountain.
Every year, pilgrims from India, Nepal, Tibet, and many other countries and regions travel all the way there on a so-called yatra, going on a worshipfully walk around the mountain or lake, which is known as a kora (circumambulation).
No matter whether you are a religious or not, a Kailash Manasarovar yatra is a once-in-a-lifetime challenge just waiting for you to take part in. This experience could be the highlight of your entire life.
If you would like to go on your yatra, read on to find out what documents are required, the best times to go, what to prepare, the trekking plan, the difficulties to overcome, and which movie to watch before you go.
Documents Needed for Kailash Manasarovar Yatra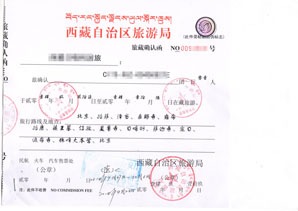 Tibet Travel Permit
The airport in Tibet only connects mainland China's cities and Nepal, so you can only enter Tibet from mainland China or Nepal.
If you enter Tibet from a city in mainland China, you need to apply for a China visa in advance. See how to apply for a China visa - you are advised to apply for it 2 months before your visit.
If you are traveling from Nepal, you can apply for a group visa there. See how to apply for a group visa in Nepal.
A Tibet Travel Permit is needed to visit Tibet and an Aliens' Travel Permit is needed to visit Mount Kailash and Lake Manasarovar.
Remember that you cannot visit Tibet independently and are only allowed to travel with a tour service (such as China Highlights). If you travel with us, our cooperator in Nepal will help you to apply for a group visa and we will help you to get all of the permits.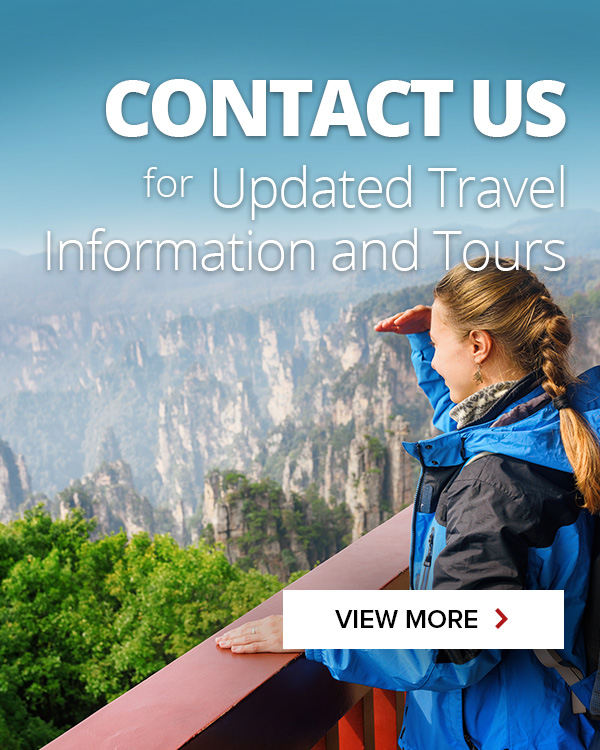 Best Times for Kailash Manasarovar Yatra and a Kora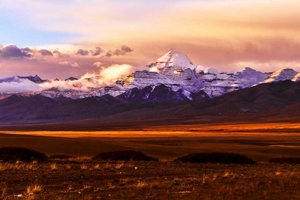 Mount Kailash
Many pilgrims do the yatra and kora around Mount Kailash in summer (June to August). You are also advised to do them at this time because of the warmer temperature and higher oxygen content.
If you are going to kora around Lake Manasarovar, autumn (September to November) is the best time because of the warm weather and lower chance of rainfall.
In winter, heavy snow will seal the mountain passes and it is nearly impossible to take the journey.
Preparations for Kailash Manasarovar Yatra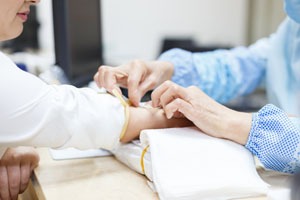 Consult your doctor and have a physical checkup before taking the journey
Consult Your Doctor
Consult your doctor as to which medicine is suitable for you to use to fight altitude sickness. If possible, have a complete physical checkup.
We also have some advice about altitude sickness, for reference.
Keep Fit
Take regular exercise and avoid catching a cold. If you catch one before departure, postpone your travel plans.
Things to Pack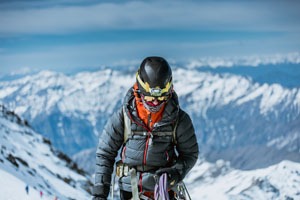 Prepare professional equipment for your yatra
Mountaineering shoes: Wear shoes that can protect your ankles and are waterproof.
Alpenstock: Take your own or buy one, or a pair, when you arrive.
Kneecaps: Protect your menisci.
Crampons: It is snowy all year round on the mountain so a pair of crampons will help you navigate snowy or frozen mountain paths.
Quick-dry underwear
Down jacket
Outdoor jacket: The higher the altitude, the stronger the wind.
Other accessories: If possible, wear a hat, sunglasses, and gloves.
Sleeping bag: Although quilts are provided in boarding places, they are generally not very clean because it is hard to wash them on the snowcapped mountain. Take your sleeping bag to get a better night's sleep.
Energy-boosting food: Prepare some chocolate or compressed biscuits. You don't need to carry too much food or water as they are sold at supply points and monasteries along your kora route.
Wet wipes: It is impossible to have a bath on the mountain. Use wet wipes and some hot water to keep clean.
Rubbish bag: Don't throw nondegradable rubbish in the wild. Collect your rubbish in a bag and throw it away in the proper places.
Backpack: Take a backpack to hold all of the items mentioned above (with a capacity of about 30 liters).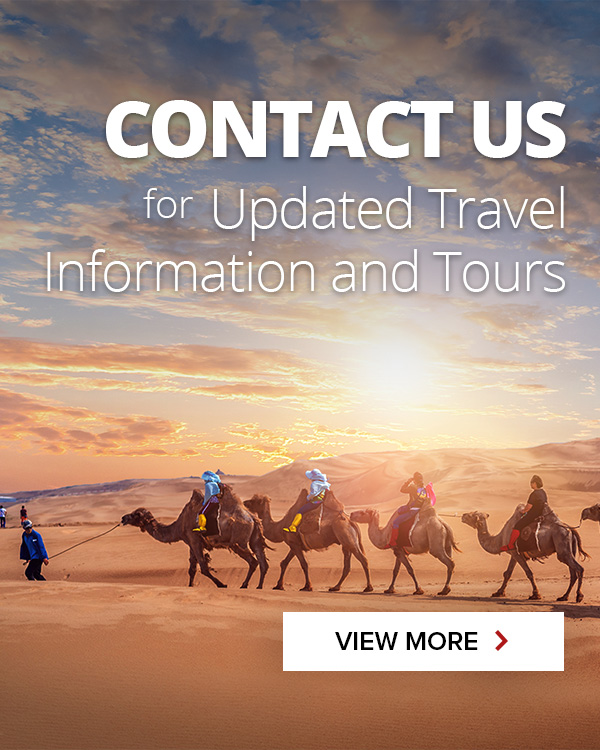 How to Perform Kailash Manasarovar Yatra
Mount Kailash Kora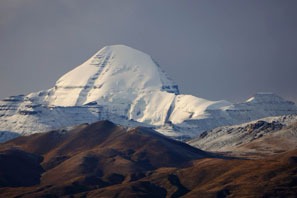 Mount Kailash
The distance around Mount Kailash is 56 kilometers with an altitude of 4,675 meters (Darchen) to 5,648 meters (the Dolma La Pass). Very fit Tibetans try to walk the path in a day but most people do a more leisurely 3-day trek and camp.
The starting point for a Mount Kailash kora is the small town called Darchen, which is located to the southwest of the mountain. Get yourself prepared there: check your equipment and supplies, purchase what is missing, and have a good meal and a rest.
English is widely used in Darchen. Communication there is generally not a problem.
A 3-Day Trekking Plan
Day 1: Darchen to Dirapuk Monastery (24 kilometers)
This part is relatively easy with gentle slopes. The altitude increases from 4,675 to 5,080 meters.
Day 2: Dirapuk Monastery to the Dolma La Pass to Dzultrituk Monastery (24 kilometers)
This is the most difficult part of the entire kora. There are no paved roads, just chaotic rocky paths. The 6 kilometers of path you need to climb over the Dolma La Pass is called the "deadly 6 kilometers" because the altitude increases sharply to 5,648 meters.
After the hardest 6 kilometers is a flat river valley. Have some rest at the campsite, then go ahead to Dzultrituk Monastery and rest overnight. If you still have the energy to go further, you can return to Darchen on this day.
Day 3: Dzultrituk Monastery to Darchen (10 kilometers)
The trekking is much easier on this day than it was the day before but there are some narrow mountain slopes. When you return to Darchen, celebrate your success of overcoming the kora!
Lake Manasarovar Kora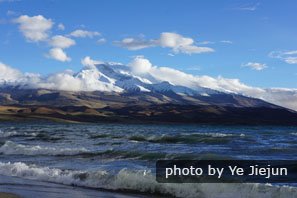 Lake Manasarovar
Going on a kora around Lake Manasarovar is much easier than one around Mount Kailash as the altitude is lower (about 4,500 meters) and there are not as many rocky mountain paths. The trekking distance is about 90 kilometers and it can be finished in 3 to 4 days.
The streams and rivers on the way cause difficulties although some bridges have been built above them. During rainy seasons, you may need to go on a longer route to avoid wet or muddy ground.
You can start your journey from any lakeside area but the most recommended place is Chiu Monastery to the northwest of the lake. You can have a good meal and rest, check your equipment and supplies, and purchase what else you need there.
A 4-Day Trekking Plan
Day 1: Chiu Monastery to Horqu (about 28 kilometers)
Day 2: Horqu to Seralung Monastery (about 16 kilometers)
Day 3: Seralung Monastery to Trugo Monastery (about 17 kilometers)
Day 4: Trugo Monastery to Chiu Monastery (about 32 kilometers)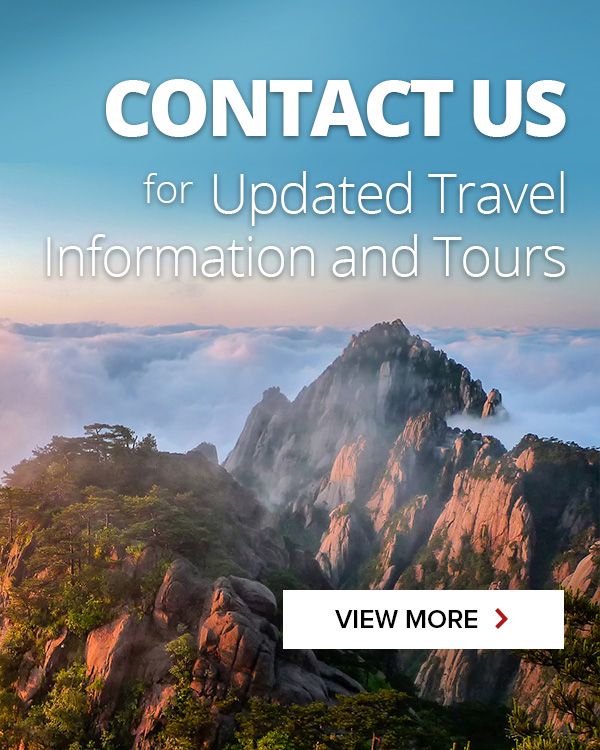 Difficulties with Kailash Manasarovar Yatra
High Altitude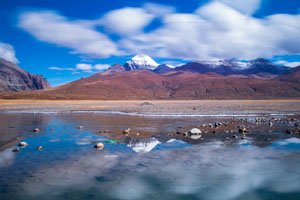 Mount Kailash and Lake Manasarovar
During Kailash Manasarovar Yatra, the lowest place – Darchen – is 4,675 meters above sea level and the highest point – the Dolma La Pass – is at 5,648 meters. Such a high altitude is likely to cause altitude sickness.
Solution: An option is to stay for one or two days in lower altitude places in Tibet, such as Lhasa and Shigatse, to help your body adapt to the altitude.
Extreme Climate
The climate in Tibet is cold and dry. In the remote western Tibet area, the climate is even colder and drier. Near Mount Kailash, snow falls even during the warmest month of June.
Solution: Take your warmest clothes and sleeping bag to Tibet or purchase some new and better ones in advance. Also, remember to drink as much water as you can and use skin creams to prevent skin damage from the sun.
Fatigue
There are physical requirements for trekkers to ascend Mount Kailash. No matter how many days you prepare for the kora, you are facing 56 kilometers of path and 1,200 meters of increased altitude. Moreover, there is only limited accommodation.
Solution: There are several supply points and campsites along the route. You can have a break and dry your clothes and shoes by the campfire. Drink some Tibetan butter tea to warm up your body and help you to conquer altitude sickness.
Useful Tips for Kailash Manasarovar Yatra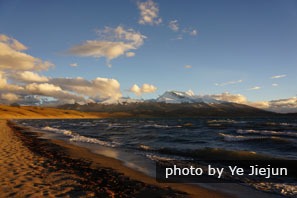 Mount Kailash and Lake Manasarovar
Take enough cash: In this remote region of Tibet, your credit card is useless and mobile payments may not work due to a poor Internet connection. You can exchange your currency into RMB in the port as you enter Tibet. A cash amount of 1,000–1,500 RMB is enough.
Hire a porter: In Darchen, you can hire a porter to help you carry some of your baggage and give you advice along the way.
Don't take risks: If you feel exhausted after the first day's walking, you may not be able to go further and are advised to return the way you came or to hire a local Tibetan who can take you back on horseback.
Assist each other: Your fellow travelers, as well as everyone who is going the same way as you, are the most reliable source of power for you to overcome the challenge. Feel free to accept their help and assist others when they are in need.
Watch a Movie about Mount Kailash and a Yatra
The documentary movie Paths of the Soul is the true story of 11 Tibetans' yatra to Mount Kailash, which took 1 year and covered over 2,500 kilometers of road. The movie gives you a brief understanding of Tibetans and their beliefs.
The movie (with English subtitles) is now available on Amazon Prime Video, Google Play, and iTunes.
Complete Kailash Manasarovar Yatra with Us
If you are ready for Kailash Manasarovar yatra, we can give you a helping hand. We will help you to get all of the necessary documents and will manage all of the bookings for you. Just tell us your plan and let us assist you with your challenge.
If you are looking to go sightseeing in Tibet, check out our top Tibet tours and add Mount Kailash and Lake Manasarovar as two of the attractions.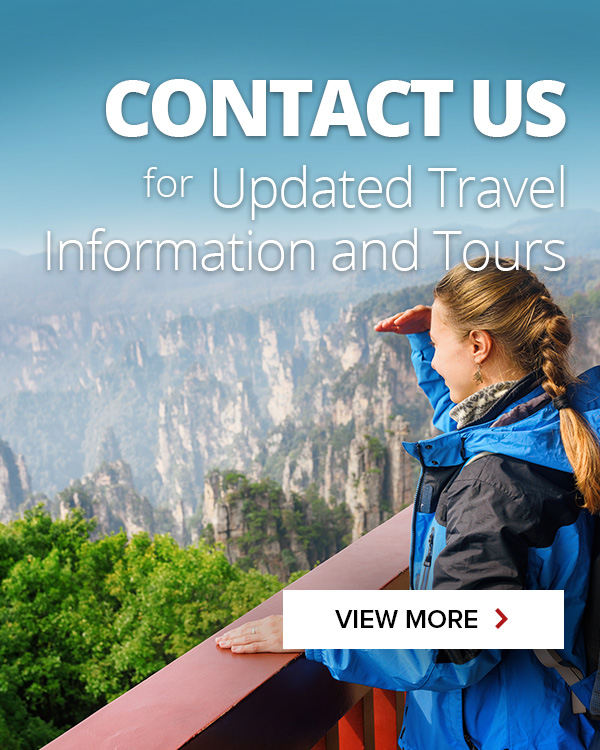 Related Articles

tour planning
How China Highlights Selects Your Hotels