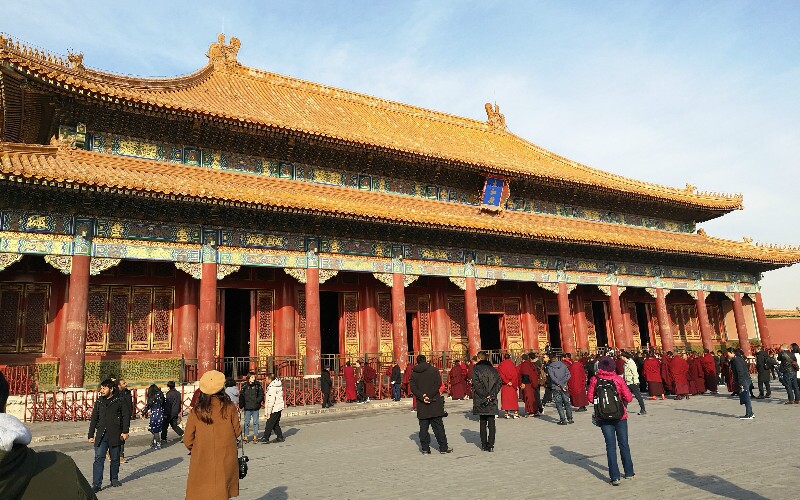 beijing
Hall of Preserving Harmony(Baohe Dian)
The last one of the three main halls in the outer court, this is where the Emperor rested and changed clothes before departing for such important rites as selecting the Empress or Crown Prince. After the time of Emperor Qianlong of the Qing Dynasty, the Imperial Palace Exams were also held in this hall every three years. The palace exam was presided
over by the emperor himself and was the highest examination nationwide in feudal China. During the Qing Dynasty the Emperors held grand banquets to entertain the nobles from minority ethnic groups such as the Mongolians on the first and fifteenth day of the first month of the lunar year.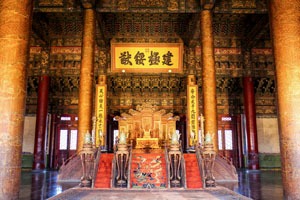 Hall of Preserving Harmony
When exploring the three main halls in the Forbidden City, travelers may notice a number of large marble blocks or rocks on the road. The most impressive one is the huge marble ramp behind the Hall of Preserving Harmony, which was carved with cloud and dragons design. 
It is 16. 07 meters long, 3.07 meters in width and 1.7 meters in thickness, and weighs about 200 tons. This huge rock was quarried from Fangshan District, around 70 kilometers southwest of Beijing. On the ramp, the nine dragons fly behind the floating clouds representing the unity of the great empire and the Emperor's divine power granted by the God.
Out from the Hall of the Preserving Harmony, you will notice a huge marble carved with cloud and dragons design. Go straight, you will see another gate, called Gate of Heavenly Peace(Qianqingmen). This is the main gateway to the inner living quarters.
Related Articles

beijing
How to Plan a Trip to Beijing

about us
China Highlights Promise