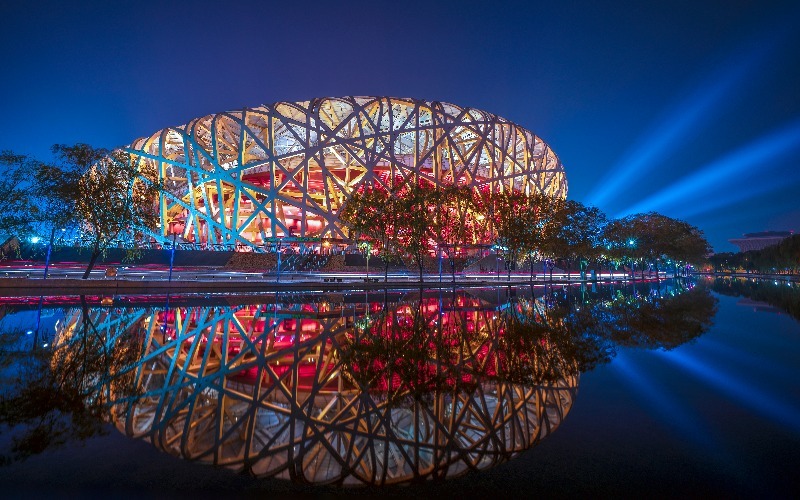 Beijing National Stadium — the Amazing Bird's Nest Stadium
Beijing National Stadium, or the Bird's Nest Olympic Stadium, as it has become known, is the world's largest steel structure and the most complex Olympic stadium ever constructed. It is "one of the key engineering marvels in the world today."
The 2022 Winter Olympics are around the corner. The Beijing National Stadium will witness the start of the 2022 Winter Olympics, as it is the opening and closing ceremonies venue, and will become the only stadium in the world to host both summer and winter Olympic Games ceremonies.
Content Preview

Olympic Green
Beijing National Stadium Facts
Chinese: 北京国家体育场 Běijīng Guójiā Tǐyùchăng /bay-jing gwor-jyah tee-yoo-chung/
Nickname: Bird's Nest Stadium (鸟巢 Niăocháo /nyao-chao/)
Built: March 2008
Cost: 423 million yuan
Capacity: 91,000 seats (80,000 permanent and 11,000 temporary)
Popular activities: admiring its design, taking photos, and going inside the stadium
Beijing National Stadium and the 2022 Winter Olympics
To fully utilize Beijing's 2008 post-Olympic legacy, and with its experience in staging the opening and closing ceremonies of the 2008 Summer Olympics, there is no doubt that the Bird's Nest Olympic Stadium is well suited to serve as a ceremony venue for the upcoming 2022 Winter Olympics.

Speed Skating Event in the Winter Games
Key Information about the 2022 Winter Olympics
Dates: scheduled to take place between February 4th and 20th, 2022.
Host bidding: The IOC Executive Board selected Oslo (Norway), Almaty (Kazakhstan), and Beijing (China) as the final candidates, and on July 31st, 2015, Beijing was selected to be the host city of the 2022 Winter Olympics after beating Almaty by four votes in Kuala Lumpur, Malaysia.
Budget: Estimated to cost about US$3.9 billion, less than one-tenth of the US$43 billion spent on the 2008 Summer Olympic Games.
Disabled Friendly: there are more than 200 wheelchair seats for disabled people. These seats are slightly higher than normal seats, ensuring that disabled people have the same field of vision as the general audience.
Renewed sponsorship: Chinese e-commerce giant Alibaba Group and the American multinational corporation Coca-Cola are among the sponsors of this international event.
Venues: There are 25 venues in three clusters (one in Beijing, one in Yanqing, and one in Zhangjiakou) for the 2022 Winter Olympics. Of the 12 venues to be utilized in the Beijing cluster, 11 were used in the 2008 Summer Olympic Games. Most of the venues are located on the Olympic Green.

Beijing National Stadium Design and Concept
Beijing National Stadium was designed by Swiss Architects, Herzog de Meuron, and a Chinese Architect, Li Xinggang. The requirements for its design were that it had to be inspiring and be able to withstand an earthquake.
The very original inspiration of this iconic stadium came from a traditional Chinese ceramic item — a circular crazed vessel, and later the idea of a single thread wrapped around a ball. 
It is saddle-shaped, but the interlocking steel parts resembling a lattice of twigs, make the name Bird's Nest an obvious alias. Layers of logical geometry give the appearance of randomness and an organic shape. Multiple pentagrams in the interlocking fabric of the elliptical structure are like the stars of the Chinese flag.

A Saddle-shaped Bird's Nest Stadium
The Bird's Nest Stadium and Chinese Philosophy
The Bird's Nest is not only a striking piece of architecture but also a masterpiece of Chinese design philosophy.
Chinese people believe that everything in the world has yin and yang, a simple and broad ancient Chinese philosophy. Yin refers to feminine and negative traits, while yang means masculine and positive. The theory of yin and yang has a lot of conferred meanings and principles but can be simplify classified into three relationships: opposition, unity, and conversion.
So how does the Bird's Nest Stadium embody the Yin and Yang Theory of Chinese philosophy? 
Yin and Yang Theory emphasizes balance and harmony, like that between Earth and Heaven, water and fire, night and day, etc. In Chinese culture, "bird" has the metaphorical meaning of masculinity. If "bird" means masculine and vigorous, then "nest" symbolizes femininity, nurture, and the carrier that contains all things. So, its name has yin-yang harmony.
Furthermore, the Bird's Nest Stadium and the nearby National Aquatics Center (Water Cube), are adjacent, coordinated, and echo each other. One is a gray steel structure and one is a colorful water bubble, one is soft, and one is rigid. The square-shaped Water Cube represents the yin of water and the earth, and the corresponding sun, fire, and heaven of yang are represented by the oval-shaped Bird's Nest next to it.
Athletes competing in the two post-modern architectures, again embody a harmonious yin-yang coexistence — between heaven, earth, and man.

Bird's Nest Stadium and National Aquatics Center (Water Cube)
Beijing National Stadium Is Earthquake Proof
Due to Beijing's location in active seismic zones, this Olympic stadium had to be able to withstand an earthquake.
The Bird's Nest is designed to resist a seismic level 8 event.
The most secure element in terms of its earthquake resistance is the separation of the steel structure of the outside of the Bird's Nest and the concrete structure of the bowl-shaped spectator area inside. As the vibration frequencies of steel and concrete are different, separation stops them from ripping each other apart during a quake.
Further to this separation principle, the spectator area is structurally divided into six parts. If an earthquake occurs, the vibration frequency of each part would be different and released separately. The divisions act like expansion joints.
In addition, the spectator escape provisions of this giant Olympic stadium are currently at the highest level among large stadiums. Tens of thousands of people can be completely evacuated within 8 minutes.
Beijing National Stadium's Structure
In order to make the structure "light weight" but earthquake-proof, the strength of 110,000 tons of a new grade of steel, the purest ever developed in China, including 36 km (22 miles) of steel struts, was combined with an ingenious design.
An international steel shortage meant that the idea for a retractable roof was scrapped, saving 50 million US dollars. A new grade of steel had to be produced to withstand pulling forces within the structure without the addition of extra columns, which would have blocked spectators' views.
The structure is covered with a polymer membrane, rain-proof but translucent, allowing sunlight for the grass. This special membrane enhances lighting within the stadium by diminishing glare and shadowing, giving a more favorable competitive environment.
The Bird's Nest is designed with sound-absorbing materials and computational fluid dynamics, which allows the audience to hear the broadcasts clearly from any position and enjoy the same natural light and ventilation no matter where they are seated.

Beijing National Stadium's structure is covered with a polymer membrane, rain-proof but translucent.
Beijing National Stadium's Construction
Construction of the National Stadium began on December 24, 2003 and was completed in March 2008. The total cost was more than 423 million US dollars, 1% of the 40 billion US dollars spent on Beijing in preparation for the 2008 Summer Olympics.
It is 333 meters (1,092 feet) long from north to south, 294 meters (965 feet) wide from east to west, and the highest point is 68.5 meters (225 feet).
Groundwork:
Pile foundations had to be dug 37 meters (121 feet) below ground level to bear the weight and horizontal forces generated by the structure. Then the functional inner body of the stadium was built. 14,700 precast concrete slabs to hold the seating were slotted together, all formed within a 2 mm (0.08 in) tolerance. Each of the 24 supporting columns weighs 1,000 tons. No lifting equipment in the world is able to lift one.
Steel Work
The purest steel ever developed in China allowed the designers to combine "light weight" with the strength to provide maximum resistance to seismic forces.
Welders had to be specially trained to join the interlocking steel sections together due to the low sensitivity to welding of the new type of metal.
The 11,200-ton roof was supported by temporary columns until the moment of truth when the jacks were released, and the web of the Bird's Nest held its own weight.
Beijing National Stadium's Seating Chart
The Beijing Bird's Nest Olympic Stadium is like a three-dimensional "bowl" with undulating edges in seven layers. It includes spectator facilities, a media workspace, and a VIP reception area. The spectator area inside is divided into three tiers: upper, middle, and lower. VIP boxes are located between the middle and lower levels.
The Bird's Nest is not just designed for aesthetics but is designed with people's experience in mind, with interactive seating charts and optimized views. No matter where spectators sit, they will feel like they are in a good position, without any beams or pillars blocking their line of sight, giving audiences and athletes a world-class experience.

Beijing National Stadium's Seating Chart
Finding Your Seat in the Bird's Nest Stadium
The over 130,000 signs in the venue and a plan of seating printed on each ticket will help you easily find your seat.
The seating in the National Stadium is coded using five sets of numbers/letters denoting the sector, tier, aisle, row, and seat.  
The spectator area has 12 sectors: A-H and J-M (to avoid misunderstandings, there are no capital 'I's, which are similar to '1's). Please follow the "SECTOR" signs to the correct entrance.
The "TIER" part refers to the three layers: upper, middle, and lower. You may enter each different "AISLE" from its "TIER" and then find your ROW and SEAT.
Beijing National Stadium History and Today
The Bird's Nest was the main venue of the 2008 Beijing Olympic Games when it had a capacity of 91,000 spectators. The stadium now has a capacity of 80,000, after temporary seating was removed.
History: The Main Venue for the 2008 Summer Olympic Games
The Bird's Nest hosted the opening ceremony, athletic events, the football final, and the closing ceremony of the 2008 Beijing Olympic Games, which took place from August 8 to August 24, 2008.
It was also the venue for the 2008 Beijing Paralympics athletics and ceremonies from September 6 to September 17, 2008. The stadium continues to host international and domestic sporting events, such as football matches.

A ceremony at the Beijing Bird's Nest Stadium
Today: A Multi-Functional Venue for Sports, Concerts, and Sightseeing
The Bird's Nest Stadium has now become a most important public space, holding various sports events and recreational activities, and it also functions as a tourist attraction.
More than 60 events are held in Beijing National Stadium every year, including sports events, equestrian performances, operas, and concerts. The most anticipated events to be held there will be the opening and closing ceremonies of the 2022 Winter Olympics.
The Bird's Nest Ice and Snow Festival is an interesting event held in the Bird's Nest. More than 20 fitness activities, such as skiing, a snowball fight contest, snowboarding, ice hockey, and ice bumper cars are available to participate in.

Bird's Nest Ice and Snow Festival
Beijing National Stadium's Location and Transport
The Bird's Nest is on the Olympic Green, about 13 kilometers (8 miles) north of central Beijing. As a testament to its significance, it's on the city's north-south axis, which also holds the Forbidden City, Tian'anmen Square, and the Temple of Heaven, traveling south.

Beijing National Stadium's Location Map
How to Get to Beijing National Stadium
By metro: Take Line 8 or Line 15 to Olympic Green Station and leave from Exit D. Then walk for about 760 meters to reach Beijing National Stadium.
By taxi: Show this phrase to the driver "请带我去北京国家体育场(鸟巢)", which means, 'Please take me to Beijing National Stadium (the Bird's Nest).'
By bus: Take bus 82, 419, 538, or 645 to National Stadium East (国家体育场东).
By private transfer: China Highlights can provide an experienced driver and an English-speaking guide service to ensure you a safe, convenient, and well-informed transfer to the Beijing Olympic Stadium and its nearby attractions. Contact us for a private transfer.

Getting to Beijing Olympic Stadium
Beijing National Stadium Tickets and Open Times
The Bird's Nest Stadium is temporarily closed to visitors from April 2021. Otherwise, it has been…
Open: 9am–7pm for daytime tours (last entry at 6pm); 6:30pm–9:30pm for evening tours (last entry at 8:50pm)
Admission fee: 40 yuan
Time needed: 1 hour (for sightseeing)
Tickets booking: on arrival or online
How to Buy Winter Olympics Opening/Closing Ceremony Tickets
Tickets for the 2022 Olympic winter games have not yet been made available [July 2021] but tickets for the ceremonies are expected to be the most popular ones and cost the highest, ranging from 732 to 4,882 CNY (about 118 to 787 USD). Please contact our Winter Games Expert to be updated with the ticket info if you are keen to attend.  
Hotels near Beijing National Stadium
Being the economic and cultural center of China, Beijing boasts a wide range of hotels with roughly 11 different areas to choose from in Beijing.
The Olympic Green area, where the Bird's Nest Stadium is located, is an ideal place to stay for its large green spaces, convenient transportation, and better air quality than central Beijing. You have a good choice of standard to luxury hotels with a price range from US$50 to US$300. North Star Yayuncun Hotel Beijing, Holiday Inn Express (Beijing Minzuyuan), Crowne Plaza Beijing Sun Palace, and North Star Continental Grand Hotel in/near this area are popular among visitors.
Having a problem choosing a suitable hotel near the Beijing National Stadium? Contact our hotel expert with your requirements and we will recommend suitable hotels to you.

Staying in the Olympic Green Area
Touring Beijing's Bird's Nest Stadium with China Highlights
If you are interested in modern buildings and Olympic culture, you should not miss the Bird's Nest Olympic Stadium. Specializing in high-quality private tours for over 20 years, China Highlights is ready to tailor-make a tour based on your requirements.
Here are some of the most recommended Beijing tours for inspiration (all are customizable):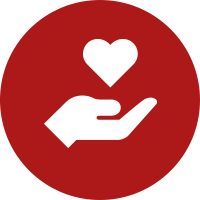 Your Wellbeing is Our Priority.
1-to-1 travel expert
Vaccinated guides
Private Rides
Your Trip is Perfectly Planned.
No crowds
Exclusive Exciting Experiences
Your Booking is Risk-Free.
No cancellation fee
Free changes