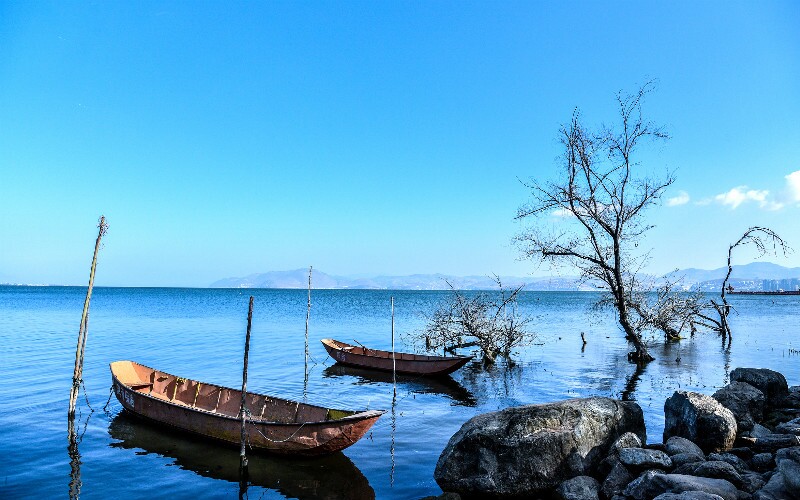 travel guide
Top 10 Destinations for Winter Tours in China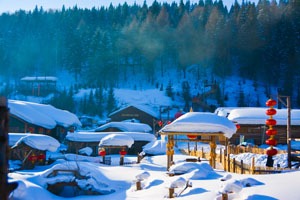 Your winter holidays in China will be colorful and unforgettable. The country spreads over vast territory. From north to south, there is beautiful snow scenery, but also spring-like scenery.
We suggest 10 top destinations suitable for visiting in winter, hoping this can inspire you as you plan for winter holidays.
1. Beijing
Why this? Less crowded than at other times; cost-efficient; Spring Festival experience; snowy scenery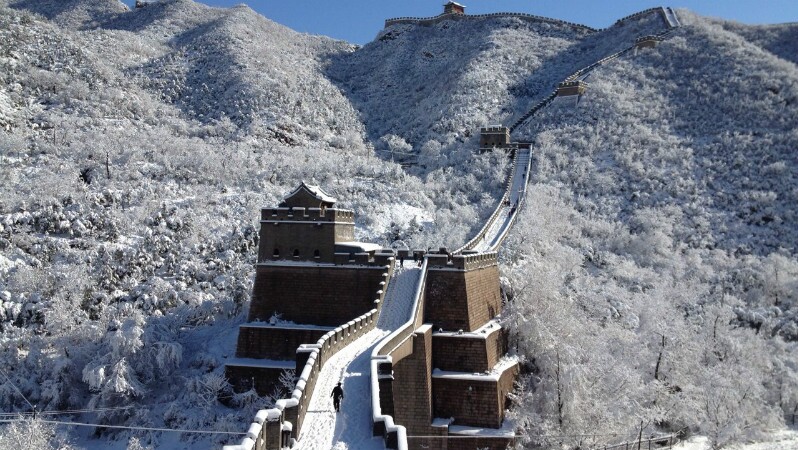 Compared with the other three seasons, fewer people visit Beijing in winter. The city presents different scenery in winter.
The Great Wall is a beautiful snowy sensation, with nearby mountains covered in snow. The wall's white winter clothing makes it look more solemn and majestic.
Chinese New Year occurs in winter. Learn how Chinese people spend the Spring Festival by taking part in temple fairs in the Temple of Heaven, the Lama Temple and Ditan Park.
Recommended Tours
Contact us to customize a Beijing skiing and hot spring trip.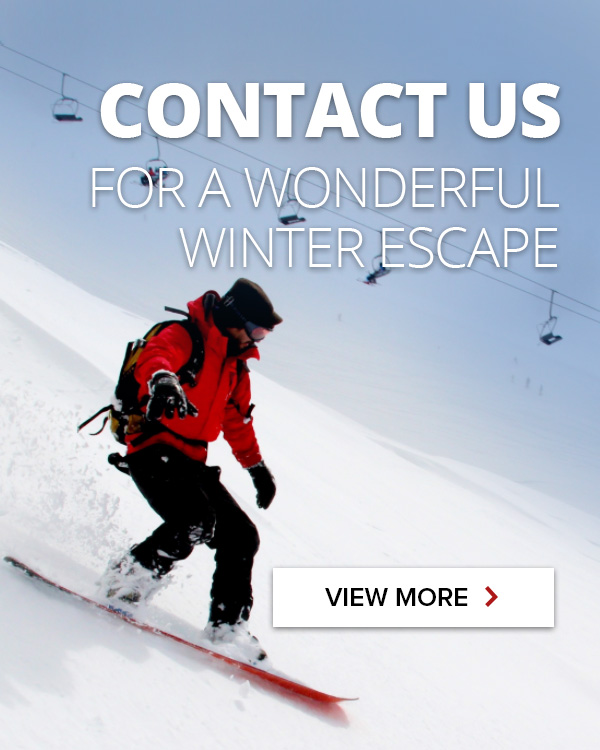 2. Xi'an
Why this? Fewer crowds than at other times; cost-efficient; Terracotta Army; delicious food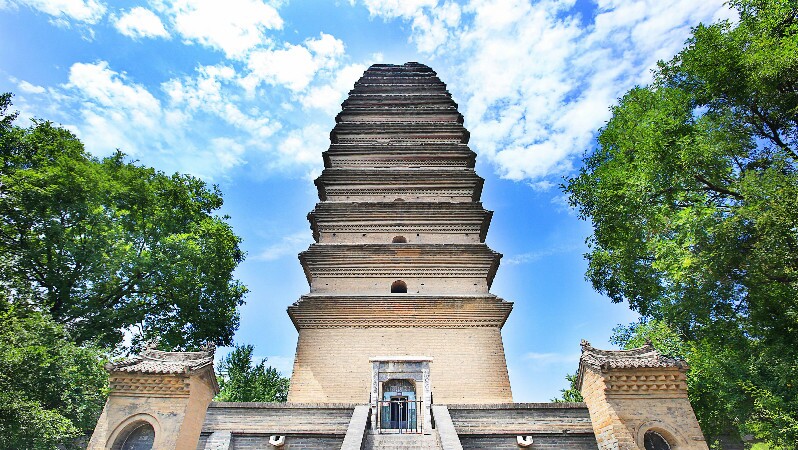 In winter, the snowy scenery of Xi'an is also beautiful, somehow enhancing the sense of history, with ancient buildings and streets dressed in snow.
Look into the secrets of the Terracotta Army and go to a local cave dwelling where it is warm and you can watch a craftsman make terracotta warriors in the traditional way.
Try some local food in the Muslim quarter, such as roujiamo (a Chinese hamburger), biangbiang noodles, and pita bread soaked in lamb soup, to warm you up.
Recommended Tours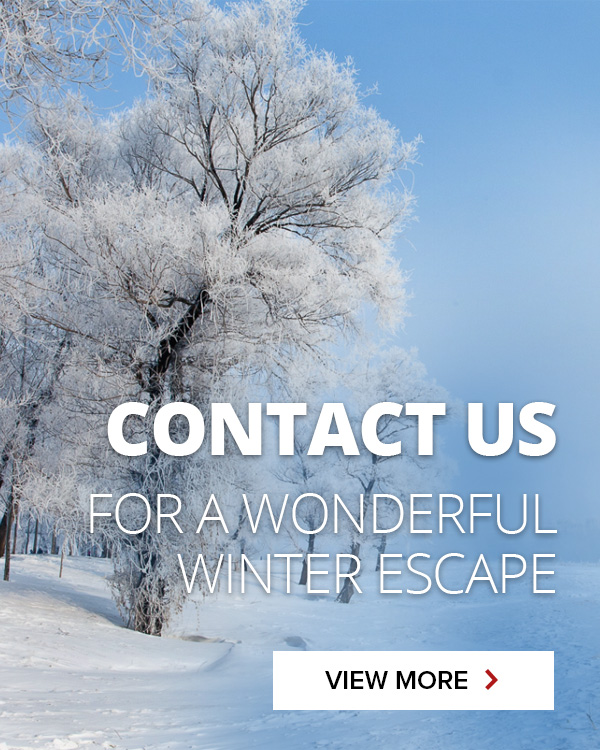 3. Yunnan
Why this? Warm weather; old towns; beautiful snowy mountains; beautiful terraced landscape
Yunnan is a province in southwest China. It is less affected by the cold than many other places. You can still enjoy warm temperatures when you travel to Yunnan in winter.
Alternatively, go to Manting Park in Jinghong, southern Yunnan, which used to be the royal gardens for the Dai Emperor.
See the Da Luo River and One Tree Forest in Xishuangbanna, an ancient banyan tree over 900 years old constituting a 'forest'. It is a wonder of the tropical rainforest.
If you like photography, you must visit Yuanyang. When all the rice terraces are filled with water and bathed in sunlight, the reflections are magnificent. 
It is best to go to Yuanyang in late winter or early spring. Photographers should stay for at least two days to appreciate fully its ever-changing beauty.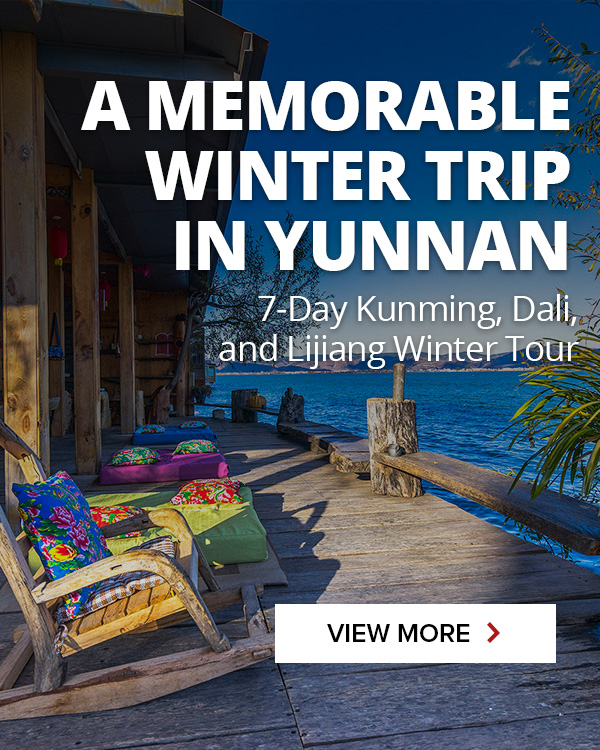 Recommended Tours
4. Guizhou
Why this? Miao cultural experience; Chinese New Year celebrations with Miao people; learning about traditional handicrafts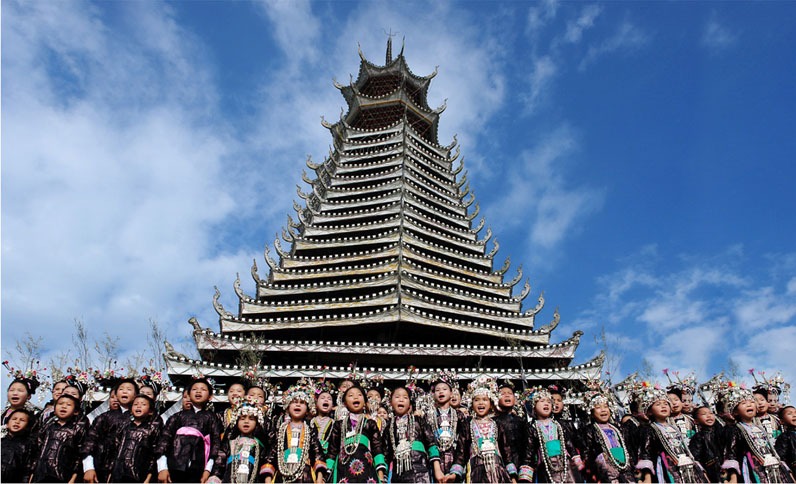 For a slightly warmer region and to experience minority culture, come to Guizhou. Miao villages are most representative of Guizhou's minority culture.
Visit Shiqiao Miao Village to learn how to make paper, using traditional methods; visit Matang Gejia Village to learn how to make Gejia batik.
If you travel from October to November, you may experience the Miao New Year Festival. If you travel in January or February, you may experience Chinese New Year with the Miao people.
No matter which Miao village you visit, you will be warmly welcomed. They will dress-up, dance and sing, greeting guests with rice wine.
Recommended Tours
Contact us to create a Guizhou tour according to your requirements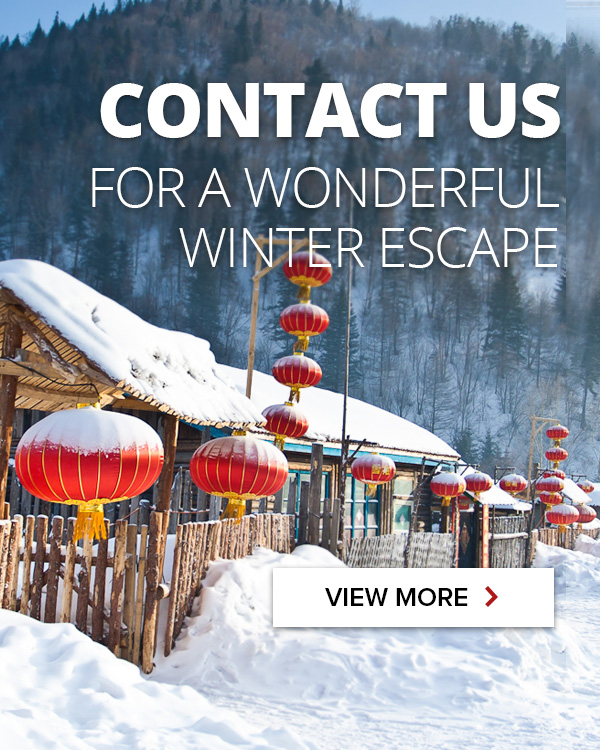 5. Harbin
Why this? International Ice and Snow Festival; best ski resort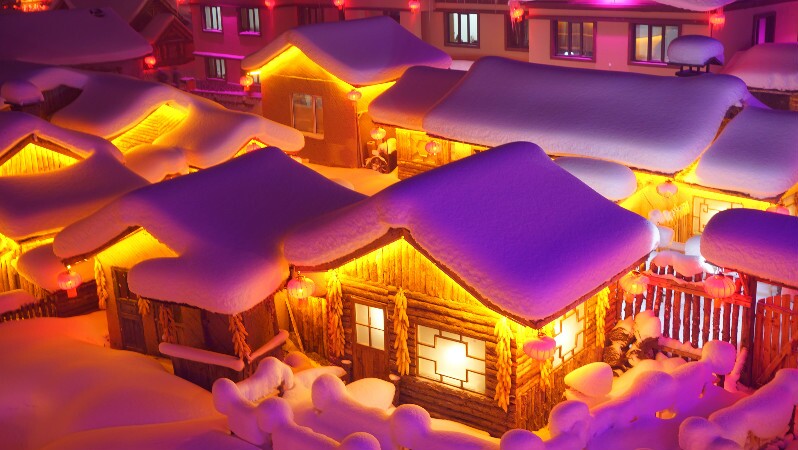 The Harbin International Ice and Snow Festival has made Harbin a popular destination for winter tours. The festival usually starts on January 5 and lasts a month.
Every winter, the big Ice and Snow World is built on the frozen Songhua River, where there are castles made of ice and snow and all kinds of ice sculptures.
There are also winter swimming competitions, snowfield football, ice sculpture competitions, and ice and snow photography exhibitions.
To enjoy more fully the Ice and Snow World, you can visit the majestic St. Sofia Orthodox Church, Yabuli Ski Resort (which claims to be China's best), and Central Street.
Recommended Tours
6. The Yellow Mountains
Why this? beautiful snowy landscapes; hot springs; cost-efficient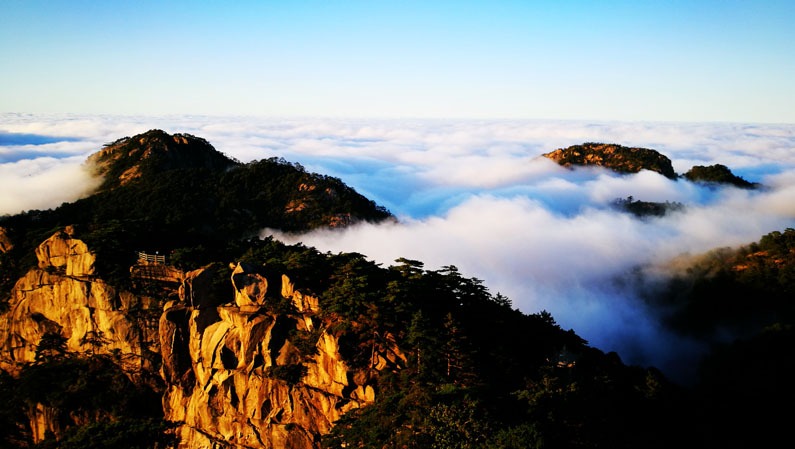 The Yellow Mountains feature marvelous snowy landscapes, along with rime and glaze scenery.
The imaginatively-named pines, oddly-shaped rocks, seas of cloud, and hot springs are known as the "Four Natural Wonders". Winter is the best time to see and experience the four wonders.
When visiting the Yellow Mountains, you can take a cable car up and down. But some walking is needed. Be careful when walking, especially on snowy days.
It is more economical to visit Huangshan in winter. Entrance tickets and hotel prices are cheaper.
Recommended Tours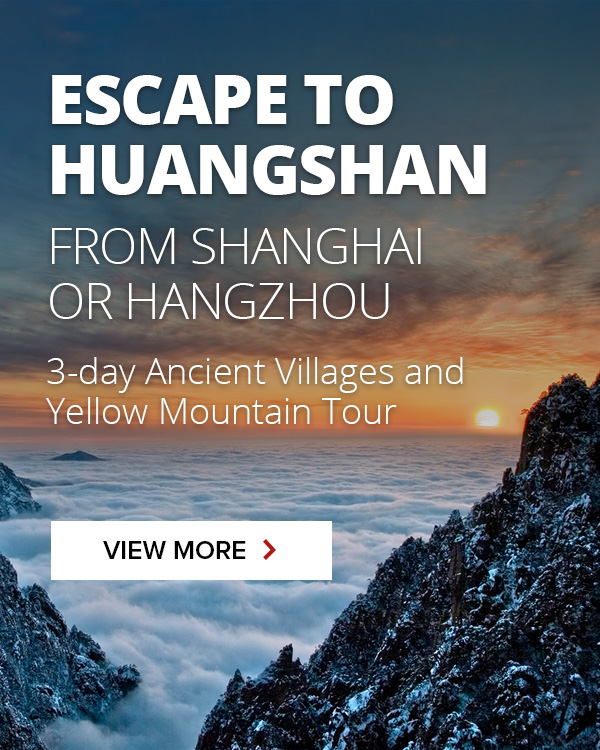 7. Chengdu
Why this? snowy scenery; colorful lakes; hot pot; panda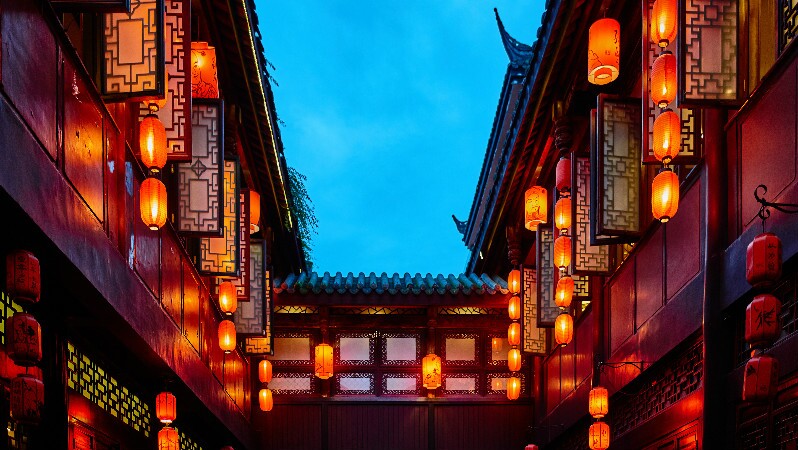 Go to Mount Emei for beautiful snowy scenery with sweeping cliffs, high-reaching peaks, gushing waterfalls, gurgling springs and towering ancient trees.
Appreciate the less-crowded-than-usual Jiuzhaigou with colorful lakes, spectacular waterfalls, and mountains.
Hot pot is an indispensable winter feast. Many restaurants in Chengdu – such as Lao Ma Tou, Huang Cheng Lao Ma, Shu Jiu Xiang Hotpot and Xiao Long Kan – serve authentic hot pot.
Pandas are a must-see whenever you go to Chengdu. Make panda cakes, feed the cuddly creatures and clean the Panda Base enclosure. Getting up close to pandas will provide unforgettable moments in your winter holidays.
Recommended Tours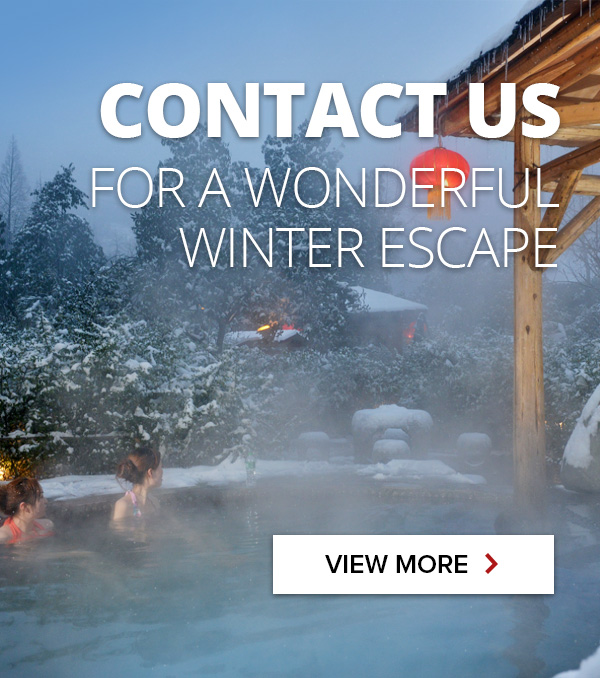 8. Hainan
Why this? sunny weather; best beach resort; tropical sightseeing; water sports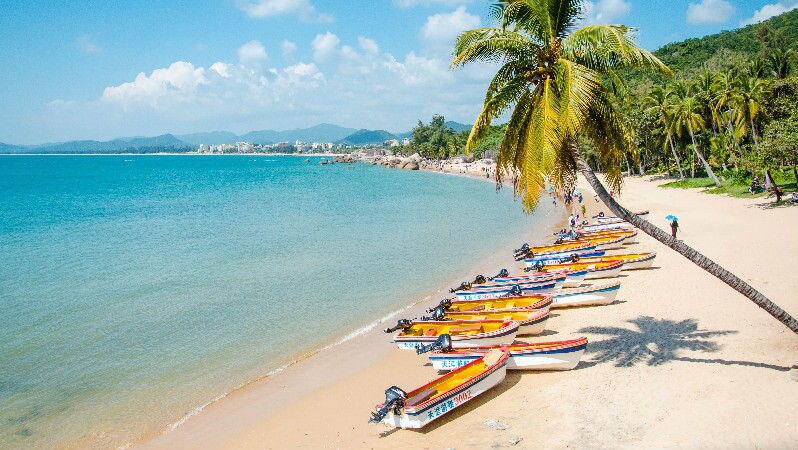 Hainan, in the tropics, is recognized as the best winter resort in China. The sun, blue seas, clear skies, soft sands, and warm weather all feature in the Hainan winter.
Enjoy your winter holidays in Yalong Bay Tourism Zone in Sanya. Sunbathe in the bay, the best beach in China. Exercise with water activities, such as surfing, swimming or motorboat riding. Visit the Tianyahaijiao Tourism Zone, regarded as the southernmost tip of China.
Alternatively, go to Volcano Crater Park in Haikou, featuring a quaternary volcanic group consisting of 40 volcanoes. Wander around the Haikou Arcade Streets, explore some shops, take a rest, and relax with a cup of coffee.
Recommended Tours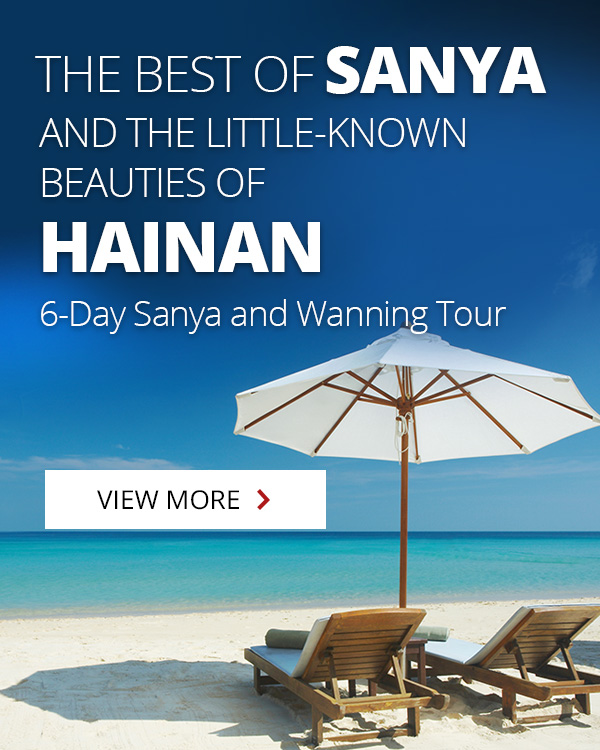 9. Inner Mongolia
Why this? snow paradise; Nomad culture; Naadam festivities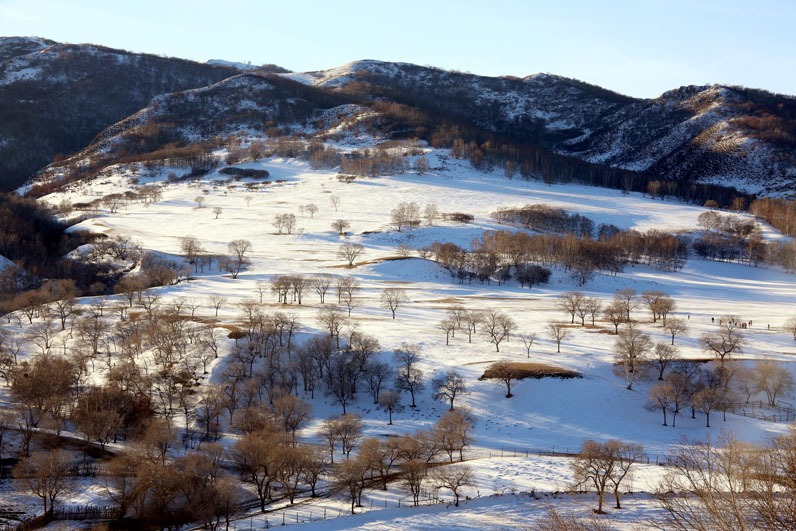 Naadam is one of the most important festivals in Inner Mongolia. You might have heard that it is held every summer around August. But did you know that there is a winter Naadam (Ice and Snow Naadam) as well?
In 2020, the Ice and Snow Naadam will held from December 23rd to 26th in Hulunbuir. During the festival, travelers can experience horse riding on a snowfield, camel riding, Mongolian wrestling, archery, and more. It is a good opportunity to feel how the local ethnics love their lands and enjoy their life.
Drive/walk through vast snowscapes, go skiing in the traditional way, and try ice fishing in a snowy paradise.
Visit the last reindeer herder's tribe in China and get close to reindeers like Santa's.
Visit the remaining six families in China's coldest village, feel their enthusiasm for their harsh lives, and find out how they fight against the extreme coldness.
Sleep on a traditional heated brick bed and work with local people to experience authentic Mongolian daily life.
You can take flight to Hulunbuir Dongshan International Airport (HLD). From Shanghai, you can transit in Hohhot. From Beijing, there are direct flights available, which take about 2½ hours.
Based on your travel interests, 6–12 days are enough to enjoy the main highlights. Contact us for a unique Inner Mongolia snow feast, custom-designed for you.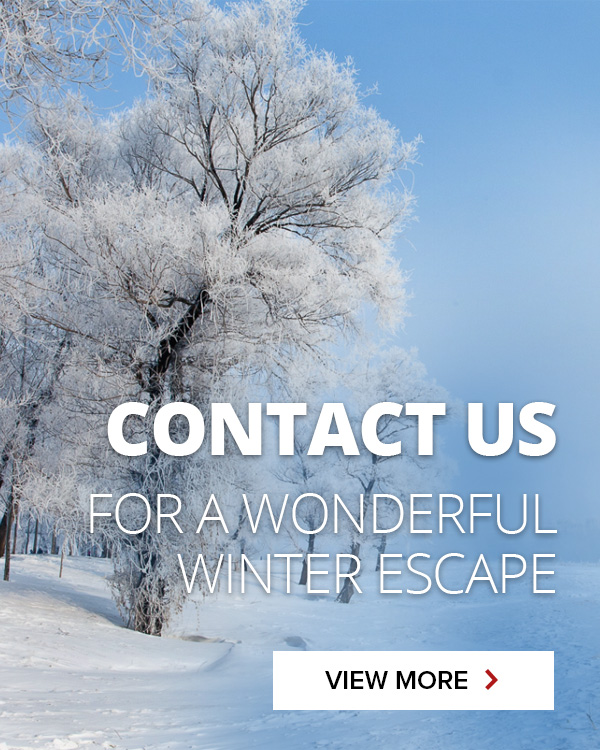 10. Jilin
Why this? marvelous Jilin Rime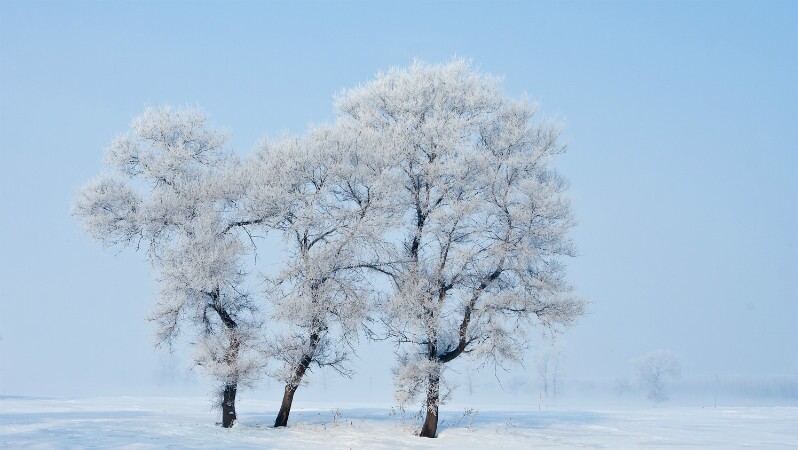 The biggest reason for traveling to Jilin in winter is to see the Jilin Rime. Jilin is a city in Jilin Province, in the northeast of China.
Jilin Rime is regarded as one of four natural wonders in China, along with the Guilin landscape, the Stone Forest in Yunnan and the Yangtze Three Gorges.
When winter comes, the whole city becomes an ice-covered wonderland of trees covered with rime, a deep frost stunning to the eye. You can best appreciate such natural crystalline beauty along the Songhua River and on Rime Island.
Recommended Tour
Make a Good Plan with Us for Your Winter Holidays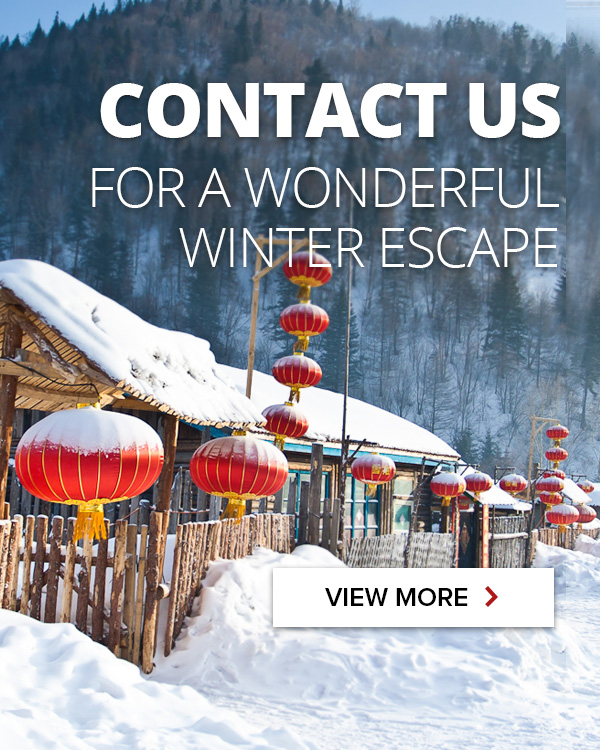 If there are other places you would like to visit, you can tell us via our Create My Trip service.
We'd be very happy to tailor-make a wonderful trip for you. Feel free to contact us if you have any questions. Our professional travel consultant will reply with feedback within 24 hours.
Our most recommended customizable ice and snow tours:
Our top recommended customizable warm winter tours:
Or contact us if you have any questions or requirements to design a tour.
Related Articles

travel guide
The Top 7 Natural Wonders of China

travel guide
The Top 7 Most Famous Cities in China

travel guide
The Top 13 Most Beautiful Places in China

chinese-food
Chinese Food