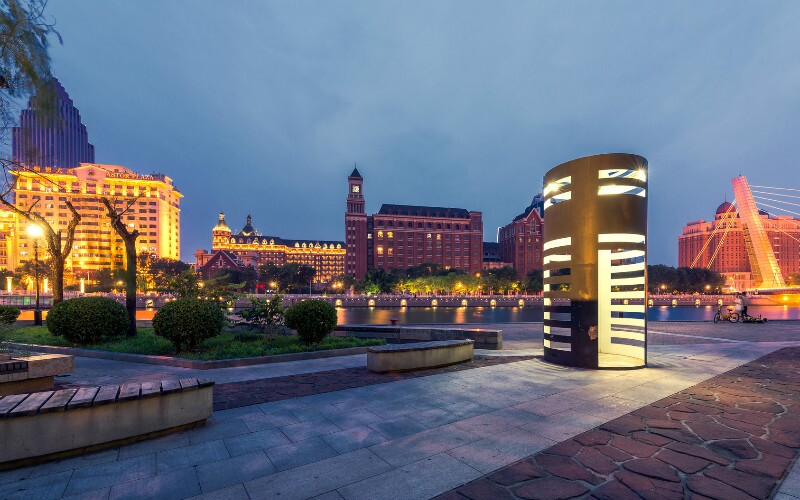 beijing
The Top 7 Beijing Side Trips (2021)
As capital city of China for centuries and the most popular international gateway to China today, Beijing is the premier China destination for most tourists. It normally takes 1–3 days to cover most of the must-see city sights in Beijing and the Great Wall.
For tourists who have a bit more time, ideally a week, to explore cities and areas around Beijing, we've hand-selected the seven best Beijing side trip options based on variety and popularity among our customers. They're listed in order of distance from Beijing. We hope they serve you well as a source of inspiration for your China travels.

1. Beijing to the Great Wall (½ a day – 2 days)
Recommended Great Wall sections:
Time needed to visit different sections:

Simatai Great Wall
The Great Wall of China runs east-west some 70 km north of central Beijing, needing 1½–2½ hours by private car. The most-popular Great Wall section, Badaling, has its own expressway link, but it's the most crowded, so we don't usually recommend it.
If you visit Simatai for its Great Wall night views, stay the night at Gubei Water Town, sited in the valley below the Great Wall. The other sections of the Great Wall near Beijing normally need half a day to explore. Great Wall hikes usually need a full day.
Popular tour recommendations:
2. Beijing to Tianjin (2 days): Discover the History of the Huge Port City
Why visit Tianjin?

Tianjin Hai River
Sitting on the Bohai Sea east of Beijing, the third largest city in China, Tianjin, is overlooked by most tourists. It's the largest port in northern China and Xingang Cruise Terminal is one of the hubs for international travelers entering China via cruise.
The charm of Tianjin lies in its historical legacy, typified by the traditional Chinese architecture and colonial buildings standing on both banks of the Hai River. Taking a cruise on the Hai River to savor the unique views of Tianjin is a must-do.
Contact us for a Tianjin tour.
3. Beijing to Datong (2 days): Admire 1,500-Year-Old Buddhist Art

Datong Yungang Grottoes
Why visit Datong?
Datong has many well-preserved Buddhist sites. The Yungang Grottoes World Heritage site, having a history of 1,500 years, is the most popular one for tourists to visit. Datong is truly an ancient city: founded around 200 BC, it was linked to the Silk Road in the ancient times.
Recommended:    4-Day Datong Yungang Grottoes and Pingyao tour 
                                 9-Day Beijing, Datong, Pingyao and Xi'an Tour
Contact us to inquiry about Datong tours.
4. Beijing to Pingyao (1-2 Days): Visit a Stylish UNESCO Ancient City
Why visit Pingyao?

Pingyao Ancient City
Pingyao is a well-preserved typical Han Chinese city with well-preserved imperial architecture from the Ming and Qing dynasties (1368–1912). The very photographable architecture and dynastic cityscapes holding history-filled attractions have made Pingyao a hip town for photography and history lovers.
Popular Pingyao tours:
5. Beijing to Luoyang (2 days): a Trip to the Hometown of Kungfu
Why visit Luoyang?

Longmen Grottoes
Luoyang has been a center of China's politics, economy, and culture for around 2,000 years. 105 emperors of 13 dynasties had their capital in Luoyang from 770 BC to 1234 AD. Luoyang is often called the cradle of Chinese civilization.
The Longmen Grottoes and White Horse Temple, among the earliest Buddhist sites in China, are two must-sees in Luoyang.
Shaolin Temple, 1½ hours by road from Luoyang, was the birthplace of Shaolin Kung Fu. In China there is a saying: 'All types of Chinese martial arts originate from Shaolin marital arts.' Shaolin Temple is UNESCO heritage, recognized for both its classical architecture and its cultural significance in spreading Buddhism and martial arts.
Contact us for a Beijing to Luoyang tour.
6. Beijing to Xi'an (3 days): a Trip to the Birthplace of Imperial China
Why visit Xi'an?

the Terracotta Army
The question should be: "Why wouldn't you visit Xi'an?!" It's popularity in mainland China is only rivaled by Beijing and Shanghai.
After Beijing, Xi'an is the most noted of China's "Four Great Ancient Capitals". Xi'an is the birthplace of imperial era China. It houses the world-renowned Terracotta Army and many other ancient national heritage sites.
Once the eastern terminus of the Silk Road, Xi'an's Great Mosque and Muslim Street represent the great influence of ancient cultural exchange through the trade routes. The latter is a must-see today.
Popular Xi'an tours:
7. Beijing to Shanghai (3 days): a Trip to See China's Recent Rise... and Future
Why visit Shanghai?

the Bund in Shanghai
Shanghai is China's next most famous city after Beijing and a popular destination among tourists. Having nearly 100 years' colonial history, it presents a totally different aspect of China to Beijing where Chinese imperial power was rooted for centuries.
Standing on the observation of those constantly emerging skyscrapers of Shanghai, you can have a genuine feeling of the astonishing speed of China's development and peer into China's future.
Attractions in Shanghai are well gathered together. You can visit the typical southern Chinese garden - Yuyuan - and Jade Buddha Temple on day 1, strolling the Bund for an evening view of the stunning Shanghai skyline. On day 2 or 3, you could visit a nearby water town, where the image of medieval Shanghai as a "tranquil riverside village" still live on.
Popular Shanghai tours:
Travel Beyond Beijing with Us

Travel Beyond Beijing with Us
We have a dozen or so China popular itineraries starting from Beijing and all of them can be customized based on your interests and requirements.
Our private tours give you the flexibility to maximize your experience and VIP entry to a number of famous sites and landmarks, escorted by a local expert.
Most of all, our service can save you spending your precious time in finding bits of information here and there to plan a trip on your own. Contact us to tell your travel ideas and preferences and we will deal with the rest or you can check our Beijing tours and China tours for inspirations.